The Club demonstrated a strong but friendly rivalry in the Rossiter Raffle – Coach Excellence Program with intent to triumph and receive funding to better their club's coaches. The club welcomed all members,  partnered clubs and PSO to their club throughout the season displaying genuine hospitality.
Alpine Ski Club
Blue Mountains

Calabogie Ski Racing
Calabogie
Chicopee Ski Club
Kitchener

Craigleith Ski Club
Collingwood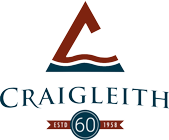 Elite Alpine Ski Cross
North Bay
Georgian Peaks Club
Thornbury
National Ski Academy
Collingwood
Norwesters Alpine Club
Thunder Bay
Osler Bluff Ski Club
Blue Mountains
The Heights Ski & Country Club
Barrie
Searchmont Ski Runners
Sault Ste. Marie
Please be sure to purchase your Ontario Ski Racing Award tickets here!