Coach of the Year Award
Demonstrated excellence, passion and dedication to the sport of ski racing.
This coach has exceeded their clubs or team expectations and demonstrated a genuine belief in the abilities of all of their athletes.
Rick Hodgkinson &
Glen Hyland
Jozo Weider
U12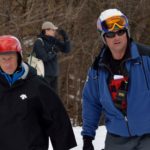 Rick & Glen have been coaching as a pair across escarpment for two decades with long list of top AOA athletes. Rick and Glen are first one on the hill and the last ones to turn off the lights. Setting a high bar in coaching is one thing, leading by example and doing it constantly throughout years is something that shows their dedication. We see it year over year where athletes return to Jozo because of them.
Jason Sullivan
Elite Alpine & Skicross
SX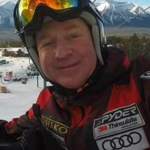 Elite Alpine Ski Cross is a small team and the size forces all age categories to train together (U12 to FIS). Jason pulls this feat off flawlessly. Never once have I ever felt like I wasn't getting enough coaching/attention and all of the u12 u14 and u16 athletes feel the same way. Jason is the main reason why I am still in ski racing. Being part of the Northern Ontario Division, there is not much of a U18 category for me to go in to and I could not afford to move away for skiing. Jason has been trying to create a place for people like me to go for years and it has finally come to be. Jason's goal was to start a FIS program in northern Ontario for his athletes to grow into and this year elite alpine ski cross had 4 athletes over u16 3 of which competed in FIS ski cross competitions. Jason has given hope for these athletes for their dreams to come true.
Kevin Ward
Alpine Ski Club
U12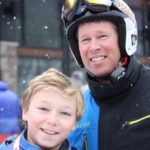 Kevin continually finds new ways to motivate athletes and brings higher level of intensity to all athletes on his team. He awards an athlete of the day each and every day and uses it to motivate athletes while training. His training sessions always have some sort competition between the athletes, he will always have one or more of the following tools on hand during training, a radar gun on hand, timing, video and use of duals. Kevin is always willing to put in extra time help any athlete on his team or any Alpine athlete.
Richard Vendrig
Toronto Ski Club
U12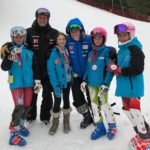 Richard provides consistent, individual feedback constantly on the hill without showing favouritism – everyone benefits from his direction equally. He is able to develop immediate respect from athletes from beginning of season such that they listen, learn and apply at a rate beyond parent expectations. He is a strong disciplinary while building an incredibly strong love and passion for racing and skiing in general.
Richard's incredible ability to engage, teach, and develop has been life changing for our daughter over the past two years as evidenced by the increased focus she now brings to academics and other sports.  We directly attribute Richard's influence to our daughter's straight "A"s in school and taking on leadership roles in other sports.
Patrick Béland
Caledon Ski Club
U14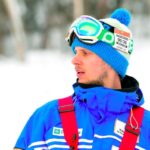 Patrick's coaching excellence has significantly elevated the U14 O-Cup experience for Caledon this year. He brings extensive ski coaching experience from Quebec, Alberta and Ontario, and with that has come many new ideas and a broadened development opportunity for the athletes. He is always looking for opportunities for the team to extend their training, try new things and work hard.
He takes a holistic approach to the growth opportunities being a high-level athlete offers and instills in the athletes both the importance of independence (such as looking after their own equipment and helping make the food for the team when away for races) and gratitude for the opportunity to ski race. The athletes have, without exception, become better skiers and better people because of his leadership and expertise. He has a very positive coaching style and calm manner which brings out the best in them while encouraging them to push themselves as skiers and young adults.
Curtis Eades
Toronto Ski Club
U16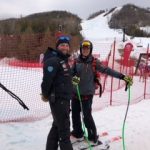 Curtis's love and passion for ski racing has had a very positive impact on our son. He has reinforced proper diet and the benefits of multi-sport participation and cross training. Curtis also is strong advocate of respect in sport and good manners.  Curtis is extremely dedicated including taking 3 away from his main job to be with our son during the U16 Nationals (UNPAID)….rarely does one see that type of sincere dedication to an athlete in this day and age.
Shawn Banfield
Camp Fortune Ski Club
U14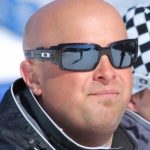 Shawn always has a positive attitude toward his athletes. He is very passionate about coaching and puts in his full effort for his athletes. His coaching skills are very strong, and he cooperates with his athletes so they can reach their full potential in skiing. Shawn has devoted much of his time to helping his athletes off snow and organises extra training opportunities. Shawn shows strong team spirit and perfects his athletes' skiing techniques.
Shawn works with his athletes to stay confident and sets achievable goals that push his athletes to take risks and experiment with different mindsets and tactics. He has a unique coaching style that not only allows his athletes to be self-conscious of their skiing, but also shapes a better understanding of the various tactics that can be used in different ski environments.
Greg Hodges
Brimacombe
U12 Competitive Plus Team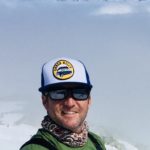 Dr. Greg Hodges /Coach Greg is the model example of a well-rounded, passionate, knowledgeable, exceptional coach and leader.  Not only does he coach at our Race Club a U12 team (Saturday and Sunday 9-3), he also is the head coach for our Adult Race Program and for the school that he teaches at.  Coach Greg is coaching and mentoring athletes of all ages and levels every day of the week, and this is done on top of his regular profession!
He is a creative coach including the use of:
Video footage, thought provoking question period; Video links of various professional athlete; Tidbits on what a racer should be thinking and feeling when you are in the right position at the right time; reference to the importance of well-tuned equipment, well rested athletes, healthy food choices, having fun, and being respectful; Encouraging the athletes to be diverse and to try different sports and stretches that compliment ski racing; Influencing them to be good citizens – the importance of respect for others (teachers, parents, friends).  You will notice that his team always sits as a group both patiently and respectfully at every awards ceremony while they await the results.
Greg will also talk about the importance of being humble, and being a respectful kind athlete to all.
 He has a way of providing the right amount of information and a good variety that allows us all to continue to learn, grow, and be passionate about the sport.
Benn Porter
Nor Westers Alpine Club
U14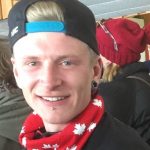 Benn has impacted the kids in that they want to stay with the program and continue with him year after year. I have never heard Benn raise his voice at an athlete, he gently guides them with repetition and laughter. He is a young man but wise beyond his years. He is always professional and has high standards. He expects all his athletes to abide by the same rules he does. To have so many young people look up to him ( and the parents) speaks volumes for this man and what he does for our club.
There is no one example. He has high expectations and the athletes know it.
Benn is loved, by both the athletes and their parents. He communicates effectively with all of us. His smile and laughter always make us feel welcome. Even if we have an uneducated question!  NAC is lucky to have him and he is a wonderful ambassador for us.
Daniel O'Boyle Kelly
Batawa Ski Racing Club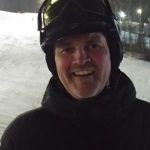 Daniel focuses on skill development and technical knowledge and integrates sport psychology into all his training. He is a volunteer coach who is first on and off the hill. He used all his vacation time so our kids could race in OCUP this year. He is out on the hill no matter the weather.
He makes sure that training on and off the hill is fun by incorporating games and friendly competition. Even though racing is individualistic, there's a big focus on team building.
Dean Hollinger
Batawa Ski Racing Club (U16)
U16
Dean's racers are encouraged to set personal and team goals. He is a volunteer coach who gives his time willingly. Each racer gets individual attention and his focus is on self-improvement for each racer. He is a positive mentor who includes mental well-being as part of training.
Good sportsmanship is central to his racing program.
Larry LeGear
Devil's Glen
U14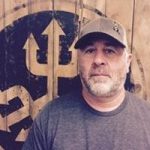 Larry redesigned the U14 OCUP Program from the bottom up at Devil's Glen. His focus is skill development first; results will come later.
Larry is an incredible motivator and technical coach, Larry's arrival has heralded a return to the fundamentals of free skiing techniques, honed and then applied into a racing environment.  He's a great mentor to his younger coaches, and a fantastic communicator with the athletes.  The results of what Larry has been able to accomplish in just a short period this year, speak for themselves.
Jeff Jones
Craigleith
U12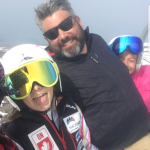 Jeff provides constant feedback and challenges to his athletes and acknowledges their hard work. Jeff is always providing feedback and new challenges for every athlete that he works with.
Thomas Trusler
Osler bluff
U16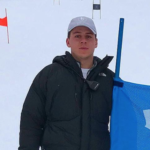 Thomas has taken his experience as a provincial champion and member of the Ontario Ski Team and emphasized it towards his efforts as a ski coach. He has not only taken his technical knowledge to further assist athletes with progressing their skiing abilities, but he has shared his mental approach to skiing with the U16 enhanced athletes that he mentors. Many coaches do not take pride in the sharing of such knowledge and experience, in the way that Thomas does. Furthermore, Thomas Trulser is a role model for athletes who value their Skiing careers and education. Thomas was able to pursue a career in skiing while being a successful student and is currently pursuing a post-secondary education at the University of Western Ontario. Thomas's dedication to both school and skiing has greatly assisted athletes with their off-hill decisions surrounding education and he should be recognized as coach of the year for such a unique presence.
Heather Metzger
Georgian Peaks
U16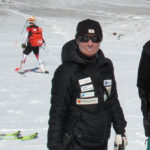 I am not sure if Heather has ever won this award before, but she certainly should! Not only is Heather the lead U16 and U14 coach, but she plays a huge role as an advocate and leader of several AOA programs. Heather was instrumental in pulling together the U16HP program under extremely tight time constraints.
As the lead for the Ontario Nationals team, Heather provided that same high level of guidance, coaching and leadership to athletes and coaches alike. While she is very quiet, when Heather speaks, everybody listens. I often have the chance to see Heather at races (on the escarpment and off). Not only do athletes from the GP program look to Heather for guidance, but athletes and coaches from other programs often seek her out as well. Heather quietly motivates her athletes to stay positive; reinforcing the highs and lows of this very challenging sport. She commends success, but not at the risk of making others feel badly. She has a long term focus that she consistently applies and demonstrates.
Sami has consistently delivered a top level program for the NSA FIS Women's Team over the years. Sami has also always been able to balance the needs of the moment with the athlete's personal goals and seasonal objectives to achieve  top performance.
Jurg Gfeller
National Ski Academy
 Development / Grassroots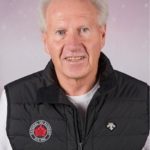 Jurg is one of the most inspiring individuals in the Collingwood area for ski coaching. At the age of 71 he is committed and passionate for the improvement of Alpine Ski Racing. With a vast technical knowledge of the sport he is equally committed to the "soft skills" of development with his athletes. Integrity, kindness, and respect are a huge part of his commitment to developing an athlete both on, and off the hill.
He helps each of his athletes develop goals for both life as well as ski racing in short, medium and long term – engaging with each and every athlete in a heartfelt way. He works with each and every individual to help them maximize their individual potential. His passion lies in developing character and integrity with every athlete he works with.
One vote only per-user please.
Please be sure to purchase your Ontario Ski Racing Award Tickets Here.