2020 U16 OCup Finals: Reflections of an Event Chair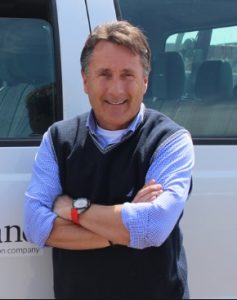 Submitted by U16 OCUP Event Chair Dave Bradley….
As Bill Reeves mentioned in his words at one of our parent socials, Thunder Bay is 1500+km away from his home… but when he comes here he feels like he is home.  This is the welcoming environment that all communities across Ontario try to produce for visiting athletes, coaches and parents.  Bill's comments also highlighted the value of travelling out to the further reaches of Ontario for top quality athlete development opportunities.  Aside from a few glitches along the way, this year's U16 OCUP finals went very well.  Hats off to the coaches who rolled with the situations and worked to find positive solutions.  And hats off to our volunteers who worked together to produce this memorable event.
One can imagine with a Division like LSDA with six athletes participating, that it is no small feat to pull off a major event like the U16 OCup Finals.  LSDA is on the provincial rotation at all age groups.  We take our responsibility very seriously and do our best to create unique and meaningful experiences for our developing athletes.   We are promoting the acquisition of life skills and major event skills.  Also, we know we are facilitating the creation of many new friendships across the province and as a result, strengthening the makeup of the Ontario Ski Racing Family.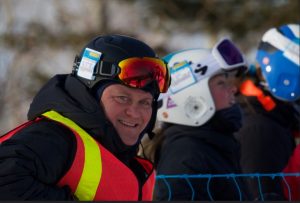 Event hosting in Thunder Bay is done 100% by volunteers.  We have been working with Alpine Ontario to promote the idea of increasing volunteerism by visiting parents.  This year upwards of 90 different people were involved with volunteering to deliver the 4 race days.  We are very proud to say that more than 50 of those volunteers were from outside the LSDA!  Volunteer Coordinators, Daphne Mitchell, Jessica White and Karen Saunders, of LSDA deserve huge thanks for coordinating our huge complement of volunteers.  Our major contributing visiting clubs were Calabogie Ski Club and the Craigleith Ski Club.  Thank you to Sue Ivay of Calabogie and Diana Donnelly of Craigleith for being catalysts who moved your co-club members to contribute!  Volunteers from Camp Fortune, NSA, Osler, Georgian Peaks, TSC and Glacier also jumped into the fray!  I think everyone will agree, volunteering at the event this year was super rewarding and fun.  Sunny conditions each day certainly helped!  Working together with a common purpose is the essential ingredient to building a strong Ontario ski racing family.  I firmly believe the stronger our provincial ski racing network of friends, officials, ROC's, the stronger our retention of athletes will be in alpine ski racing in Ontario.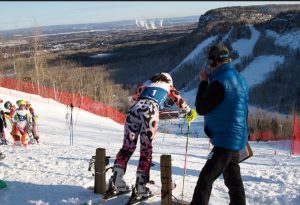 It is no secret that as a race hill the Giant at Loch Lomondfli is famous for challenging courses, and often unexpected results.  From every outcome comes new lessons learned, leading to greater fun and resiliency among our developing athletes.  Over the 4 race days, we saw a real mix of results and individual athlete experience.  Congratulations to all athletes on a job well done regardless of your finish position!
And all of us from the Lake Superior Division Alpine wish to congratulate and thank all coaches, parents and volunteers for coming together to create an exciting, supportive atmosphere for an awesome U16 OCUP Finals 2020 in Thunder Bay!!
Please stay tuned to our video/photography page as we wrap up all our media http://www.u16ski.ca/event-video-photography/
Dave Bradley
Event Chair
U16 OCup Finals 2020
vicealpinechair@lsdalpine.com