Alpine Ontario works with many partners and relies on their expertise. The following individuals are leading AOA program such as the new Rossiter Club Excellence Program and the various fitness programs for the U16 High Performance program, SOD Ski Team and Ontario Ski Teams.
Jeff Jones, AOA Coach Education Consultant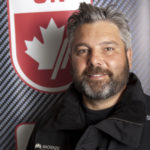 CSCF Level 4 Program Director, NCCP Level 4 Coach, Graduate of the National Coaches Institute of Toronto (CIO), CSCF Course Facilitator, CSCF Coach Mentor, Level 3 ACA Official, USSA Level 300 Coach, CSIA Level 4, CSCF Ski Cross Trained, SOD Committee member
Jeff grew up skiing in Southern Ontario. After competing as a ski racer, the step to ski coaching and teaching was a logical one.  Jeff has been coaching and teaching since 1991 with over 25 years experience in the Snow sports Industry. Jeff's experience extends beyond Canada with international experience coaching abroad in Australia, New Zealand and the USA.
Jeff returned to Ontario in 2001, and has worked at both the club level as a Coach and Program Director, as well as the performance level as an Ontario Ski Team Coach. Jeff is an active course facilitator and mentor coach for the CSCF, and coaches at the U12 at Craigleith Ski Club.
jeffmjones@live.com
David Bentley, Canadian Sport Institute of Ontario (CSIO) Sport Physiologist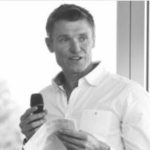 Ph.D., University of Bath
David has been involved in sports science and coaching for 20 years in Australia and Europe. David worked with the English sports system and completed a Ph.D. in 2003 at the University of Bath, high-performance centre, surrounding triathlon and physiological assessment of endurance athletes. Since that time, he has gathered a broad range of experiences in sports coaching, training and performance analysis in athletes ranging from Olympians to aspiring junior athletes in swimming, triathlon and other endurance sports. His coaching outcomes in triathlon have led to success at world championship level. David has a strong academic and applied sport science background having developed specialist experiences in areas resistance training for endurance performance; simulated and actual altitude training periodization; ergogenic aids including antioxidant and sodium bicarbonate supplementation/ pre-cooling in hot conditions. David has been the assistant editor of the Journal of Science and Medicine in Sport since 2007.
dbentley@csiontario.ca
Erin Smith, Totem Wellness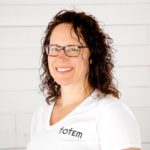 CAT(C) Athletic Therapist,
Dip TCM, HLC3
Erin Smith trained as an Athletic Therapist 23 years ago. Since then she has diversified into a Traditional Chinese Medicine, Craniosacral Therapy, Holistic Lifestyle Coaching, additional manual therapy and concussion assessment and treatment techniques including being a Shift Concussion Management Trained Professional.
For many years she worked treating acute and chronic injuries – then she learned how so many injuries can be prevented and treated as a whole mind-body-spirit connection from our history.  Many times Erin sees that what brought them a new layer of an injury, is actually from a past compensation pattern or muscle firing pattern left unnoticed.
erin@totemwellness.ca
Oren Smith, Totem Wellness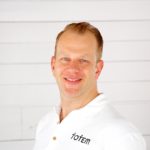 CHEK Practitioner
Holistic Lifestyle Coach
Golf Biomechanic
Oren played rugby while he was at Western University where he achieved degrees in Kinesiology and Physiotherapy, graduating 15 years ago.  With a love of sports his whole life – he looks at the athletic body, its patterns, its limits and looks where to enhance performance.  This interest has lead him to become a Titelist Performance Institute Medical Level 3 practitioner, as well as being trained at the CHEK Institute in California as an Exercise Coach, Golf Biomechanic, CHEK Practitioner Level 3, and Holistic Lifestyle Coach Level 3.
His approach is unparalleled as he is the only person in North America with this combination of titles.  Oren's assessment and program writing is world class, while he takes clients on an adventure from infant development through to their goals at their highest level.  Oren is proud to be a part of the AOA High Performance U16 Program as it is the ideal opportunity for developing athletes.
oren@totemwellness.ca