AOA ANNUAL COACHES CONFERENCE, NOV 3-4-5
AOA hosts a spring and fall coaching conference annually.
The Fall Education Summit will be in Toronto at the  Toronto Pan Am Sports Centre. This annual 3-day seminar will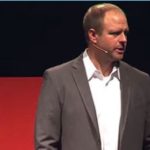 feature expert speaker John O'Sullivan, Founder of Changing the Game Project. O'Sullivan is also a world class speaker & best-selling author and soccer coach.  Joining him will be sport psychologists, CAST/OST coaches, physiotherapists, safety and fitness experts. In recent years over 120 coaches have attended the conference, this year we would like to invite ski racing parents and sport administrator to listen in to John O'Sullivan presentations.
Agenda and registration link to follow soon.
Friday, November 3rd
full day session
Saturday, November 4th 
Sessions aimed at parents and a wider audience
Mass fitness testing will also take place this day for AOA racers
Sunday, November 5th 
Sessions continued
AOA AGM
COACH DEVELOPER PROFESSIONAL DEVELOPMENT (CDPD), OCT 20-22
CORE Training and Professional Development for your Coach Developers is now available at the 11th annual Coach Developer Professional Development (CDPD) training weekend, October 20-22, 2017 in King City.
Coach Developers will also be able to enjoy the ability to mix and match throughout the weekend, including exclusive access to NCCP Professional Development modules such as Manage a Sport Program, Managing Conflict, Empower + and more!
Single Day and Full Weekend packages are available, including a mix and match of both CORE and Professional Development! Also included is the infamous CAO Friday and Saturday social, including a special 150 sports trivia night!
CORE Training Options Include:
CORE Training for Coach Evaluators (CE) – Friday 1:30pm – 7:00pm
CORE Learning Facilitator (LF) Training – Saturday 9:00am – 4:45pm
CORE Master Coach Developer (MCD) Training – Sunday 9:00am – 6:15pm
Enjoy exclusive Coach Developer access to Professional Development sessions including select NCCP modules throughout the weekend as follows:
Empower+ – Friday 2:30pm – 7:00pm
Manage a Sport Program – Friday 2:30pm – 7:00pm
Managing Conflict – Sunday 9:00am – 1:15pm
Revised Fundamental Movement Skills – Sunday 9:00am – 1:15pm
Not sure which stream is for you? Never fear the CAO is here! Connect with us at events@coachesontario.ca  for any questions or for more information.
Single day and multi-day savings are available. Visit www.coachesontario.ca/cdpd for more information.