AOA ANNUAL COACHES CONFERENCE
AOA hosts a spring and fall coaching conference annually.
The Spring Athletic Meeting will be on Saturday, May 6th at the Marriott Toronto East.  There is no cost to attend the full day of meetings. Please note no food or coffee will be provided so please bring yours. Agenda coming soon.
The Fall Education Summit will be in Collingwood on October 20-21st. This annual 2-day seminar will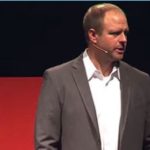 feature expert speaker John O'Sullivan, Founder of Changing the Game Project. O'Sullivan is also a world class speaker & best selling author and NCAA soccer coach.  Joining him will be sport psychologists, CAST/OST coaches, physiotherapists, safety and fitness experts. In recent years over 120 coaches have attended the conference.
AOA will post additional conferences that may interest our coaches on this page as well.