The National Coaching Certification Program (NCCP), launched in 1974 and delivered in partnership with the government of Canada, provincial/territorial governments, and national/provincial/territorial sport organizations, gives coaches the confidence to succeed.
When you take an NCCP workshop, you'll not only gain sport-specific technical abilities, but also leadership and decision-making skills. NCCP training will open doors to new opportunities in coaching and in life.
Need to complete some of the multi-sport modules including Making Ethical Decisions to reach the next level of certification? The NCCP runs several multi-sport modules each month during different days of the week. All Canadian ski coaches associated with Alpine Canada are required to complete the NCCP Multi-sport Module, Making Ethical Decisions. 
AOA is hosting the following NCCP Courses at the Nov 3-4-5 Fall Education Summit taking place at the Toronto Pan Am Sport Centre
Nov 3rd, 1-5pm Making Ethical Decisions – cost $85. Register here>

Nov 4th, 9:30am-12:30pm Basic Mental Skills – cost $65. Register here>
Nov 4th, 1-5pm Designing a Basic Sport Program – cost $65. Register here> 
Nov 5th, 2-5:30pm Leading Drug Free Sport – cost $85. Register here>  
Nov 5th, 9:30am-2:30pm Managing Conflict – cost $85. Register here>
Georgian Peaks is hosting the following NCCP Core Training workshops:
December 1 Coach Evaluator Starting at 10:30am $115 per person
December 2 Learning Facilitator Starting at 9 am $125 per person
December 3 Master Coach Developer Starting at 10am $130 per person
Please contact tomaz@georgianpeaks.com to register.  All facilitators, mentors and evaluators will require this training as part of the new NCCP requirements.  The old ACA requirements are no longer valid.
To find additional workshops, NCCP events, or professional development opportunities with NCCP check the NCCP Workshop Calendar.
You can also contact your NCCP PTSO representatives for more information: http://www.coach.ca/-p140497
NCCP-INSPIRED COACHING TIPS PRESENTED BY TEAMSNAP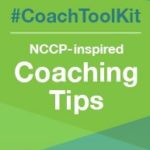 Dive into the bi-monthly NCCP-inspired advice on everything from practice planning to resistance training. You'll find plenty of practical information to support your athletes better. #CoachToolKit