Alpine Ontario Appoints Eva Havaris as new Executive Director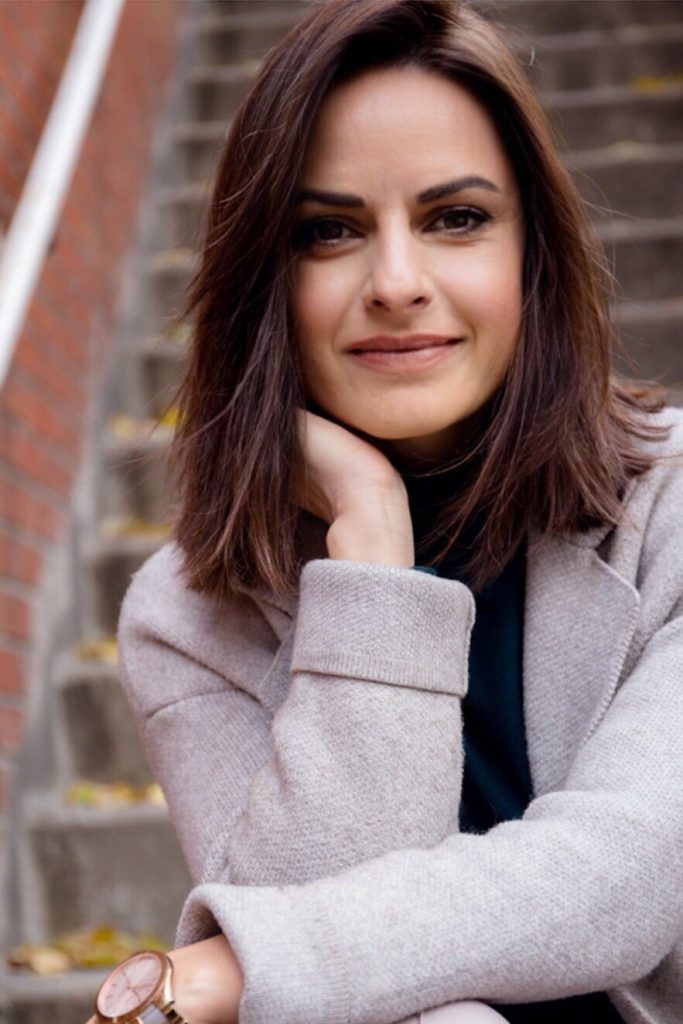 COLLINGWOOD, ON (May 6th, 2021) – Alpine Ontario Alpin's (AOA) Board of Directors are pleased to announce the appointment of Eva Havaris as Executive Director effective June 1st, 2021.  Eva brings exceptional experience and a proven track record over her 15 years of high-performance sport experience and business leadership in Canada.
"I'm excited to join Alpine Ontario at a time where there is a high level of optimism, enthusiasm and commitment to create an inspiring future for the sport of Alpine skiing in Ontario and Canada," said incoming Executive Director, Eva Havaris.  "I look forward to immersing myself within the AOA community, while working collaboratively with staff and Board members to strengthen AOA relationships and drive positive outcomes for key stakeholders."
Eva is no stranger to participating in and transforming sport, having immersed herself at all levels as an elite athlete and as an executive. She earned a post-graduate degree from the University of Western Ontario (UWO) with an MA in Sport Management, was honored in 2003 as the U Sports (formerly CIS) MVP Soccer, UWO All-Canadian Athlete of the Year and was inducted into the UWO Athletic Hall of Fame in 2019. Eva has held several senior leadership positions within the sport sector, notably as CEO of both Taekwondo Canada and Equestrian Canada. Most recently, with the Canadian Premier League as VP Strategy and League Operations, as well as Executive Vice President of the York United FC in Toronto.
"On behalf of the AOA Board of Directors, I am thrilled to welcome Eva to the team and community," said Linsey Ferguson, Alpine Ontario Board Chair. "Eva's success as a high-performance athlete, coach and businesswomen across our national sport and education system, will undoubtably support the transformational vision and aspirations of the organization, delivering growth and opportunity for all."
"Eva is a courageous, impactful transformational leader who is well-known in the Canadian sport community for having successfully navigate transitions across several sports over the last decade," said Therese Brisson, President & CEO of Alpine Canada.  "I look forward to working with her to build a better future for ski racing in Ontario and Canada."
As AOA looks towards the future, the Board of Directors recognizes the impact from COVID may not be short-lived and will continue to present challenges to our sport, athletes, and our community. However, these challenges have also created immense opportunity to chart a new course for AOA. The appointment of Eva demonstrates the organization is focused on athletic excellence, heightened transparency, and accountability to our members.
"I believe COVID has provided us all with an opportunity to pause and reflect on what matters most to each of us, to build resilience, and truly appreciate the gift of community," added Eva.  "While the pandemic has had a devastating impact on amateur sport from coast-to-coast, I've always believed in the power of sport to mobilize a community in the face of adversity and come together to create a better future."
The Board of Directors engaged in a robust and rigorous search process, which commenced in March and included a five-member hiring committee. Supporting the search process was recruitment expert Barbara Lockhart from SmartHire Human Capital Solutions, managing all aspects of the candidate search process in support AOA's outcome.
Alpine Ontario would like to thank Bill Reeves for his dedication, commitment, and contributions to the ski racing community during his tenure with the organization.
-end-