AOA Online Auction closes today (April 17th)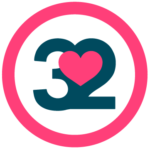 About the AOA Online Auction
Each Season, AOA hosts one annual fundraiser that both engages our ski community and assists with the subsidization of our annual fundraising budget of approximately $700,000. The funds raised from this silent auction and our April 18th fundraiser will go directly into the Ontario Ski Team, U16 High Performance Program, Training Days, Club Excellence and Divisional Subsidies.
AOA has 44 items up for grabs including artwork, ski gear (hard and soft goods), low priced caps, goggles, Helly Hansen basewear, Alpine Canada outerwear, Scandinave Spa gift, overnight getaways, adventures including Blue Mountain active passes and helicopter tours, KUU race kits, SXS Fitness Pass, Level Mitts, Spyder stealth vests and a downhill suit.
Happy spring & happy shopping. PLACE YOUR BID HERE! 
Questions? or to bid in person please call Laura 705-444-5111×121 or email laura@alpineontario.ca 
Thank you!