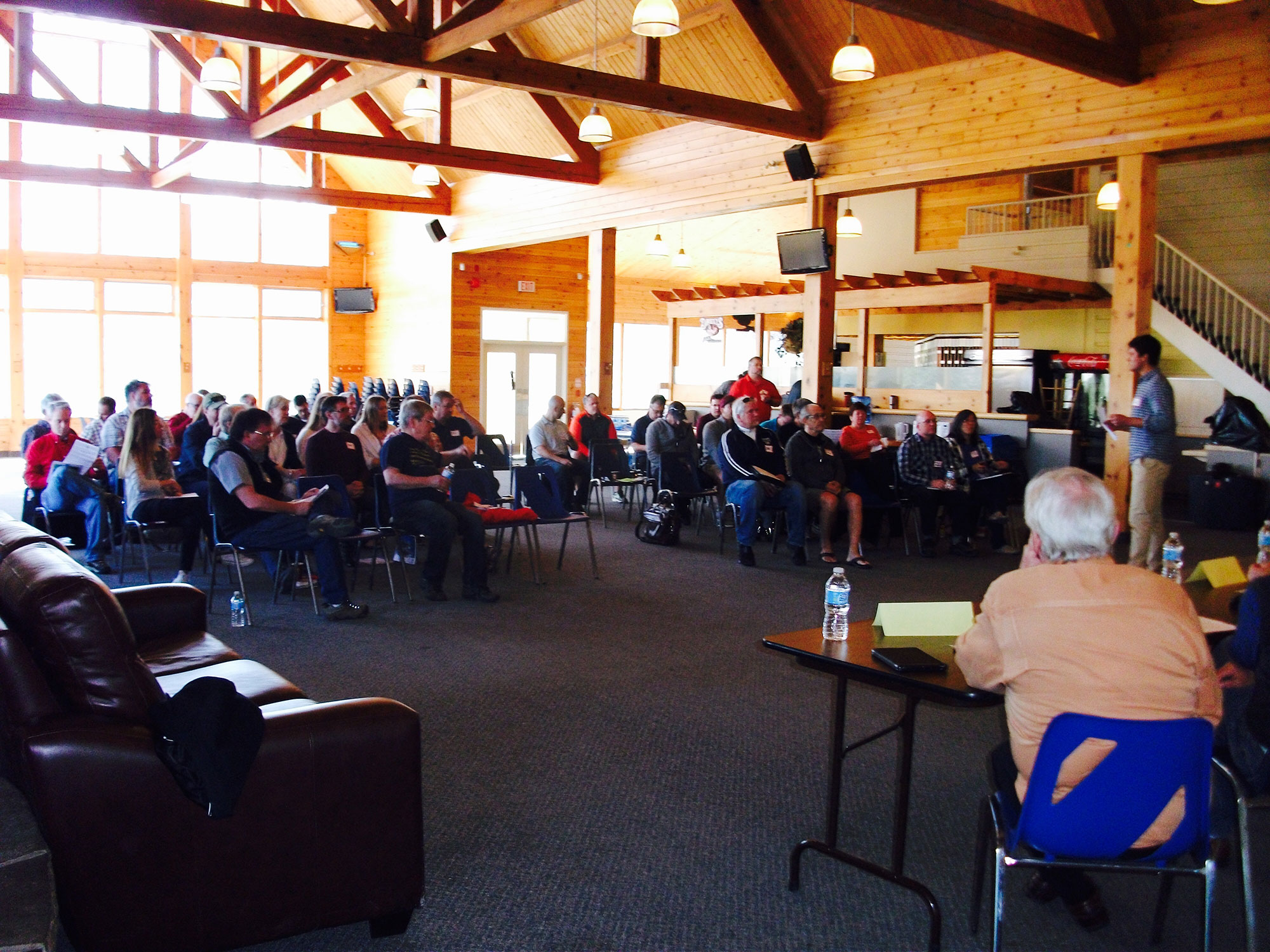 COACHES CONFERENCE
Save the Date!  The 2016 AOA Coaches Conference and Education Summit will be held on Friday October 21 through Sunday October 23 at Craigleith Ski Club, South Lodge in Collingwood, Ontario.
The conference will provide coaches and officials with many opportunities for professional development and education credits.  The AGM will be held on Saturday October 22 at 2pm in the President's Loft, South Lodge.
AOA Coaches Conference Oct 21-22
Annual General Meeting Oct 22 2pm
Officials Level 1 course Oct 22-9:30am-12:30pm
Officials Level 2 course Oct 23-9:30am-4:30pm
Race Timing Session Oct 23 9:30am-2:00pm
NCCP modules/courses – Oct 23 Basic Mental Skills 9:30am-12:30pm
This year's keynote speaker for the coaches conference on Oct 21- Canadian World Cup alpine ski racer Larisa Yurkiw!
Larisa Yurkiw (born March 30, 1988) is a Canadian World Cup alpine ski racer, specializing in the speed events of downhill and super-G.
Born in Owen Sound, Ontario, Yurkiw made her World Cup debut at Altenmarkt-Zauchensee, Austria, in a downhill event in January 2007.  Larisa continued on an upward athletic progression including a breakthrough performance at the 2008 FIS Junior World Ski Championships in Spain with a 2nd place in the Combined event.  Then a major knee injury took her out of competition just before the 2010 Vancouver Winter Olympic Games.  She battled back to the World Cup with the creation of Team Larisa and earned 4 top 3 performances on the FIS World Cup circuit during her final two seasons prior to her retirement in the spring on 2016.
Other Highlights on Day 2 Oct 22:
Aldo Radamus, Executive Director for the Ski and snowboard club Vail for 13 years, and formerly the Director of Development for the U.S. Ski Team, Men and Women will be sharing his story of the vision, time, effort, resources and dedication it takes to build a world class ski club and academy.
Dan Leever, member of the U.S. Ski and Snowboard Team Foundation Board of Trustees and Founder and Chairman of the Vail Snow Sports Foundation and the TA Foundation will be sharing the results of 'The Alpine Ski Study'.  To read the study click here.
To register for the Coaches Conference, Officials courses, timing course or NCCP modules, please click here to login to your account and register.  If  you attend Fri-Sat of the Summit you will receive 4 education credits.  Cost for one day is $50 and 2 days is $70.
| | | | | | |
| --- | --- | --- | --- | --- | --- |
| ROOM | | South Lodge | | Wylies | Presidents Loft |
| | | PRESENTER | TOPIC | | |
| FRI OCT 21 | 8:00 | Registration 8:00-8:45am | | | |
| | 8:55 | Scott Barrett, AOA Executive Director | Welcome & AOA Greetings | | |
| | 9:00 | Sheilagh Croxon, Synchronized Swim Coach and Mentor | Excellence & Retention of Women in Sport | | |
| | 10:00 | Dusan Grasic, Director, Domestic Sport ACA | ACA Update | | |
| | 10:45 | Break | | | |
| | 11:15 | Mark Marshall, AOA Athletic Director | Mentorship Workshop | | |
| | 12:15 | Lunch | | | |
| | 1:00 | Welcome Back | | | |
| | 1:05 | Nick Kwasniak, SOD Program Manager | Building Dryland Anywhere | | |
| | 1:20 | Sarah Applegarth, Exercise Physiologist Active Life Conditioning | Fitness Testing Importance and Data Analysis | | |
| | 1:50 | Break | | | |
| | 2:00 | Larisa Yurkiw, CAST Alumnus, Creator Team Larisa | Excellence Q & A | | |
| | 3:15 | Break | | | |
| | 3:30 | Dan Lefebvre, CEO pandaHAUS | pandaHAUS Give Back | | |
| |  5-7pm | Cocktail Reception at Kaytoo in Blue Mountain Village presented by Sporting Life and World Cup Supply | | | |
| | | | | | |
| SAT OCT 22 | 8:15 | Registration 8:15-8:45 | | | |
| | 8:45 | Scott Barrett, AOA Executive Director | AOA Update | | |
| | 9:00 | Dan Leever | The Alpine Ski Study | | |
| | 9:30 | | | Level 1 Officials Course | |
| | 10:30 | Break | | | |
| | 10:45 | Aldo Radamus | How to Foster Community, Ensure Club Excellence and Develop Champions | | |
| | 12:00 | Lunch | | | |
| | 1:00 | Gill White, Exercise Physiologist, PhD Candidate at University of Toronto | Live Lactic Threshold Demo | | |
| | 2:00 | Sasha Gollish, Canadian National Team Middle Distance Runner, Alpine Ski Coach, Performance Engineer | Failure on the Path towards Excellence | | Annual General Meeting – 2PM |
| | | | | | |
| | | | | | |
| SUN OCT 23 | 9:30 |  NCCP Course Basic Mental Skills 9:30am-12:30pm | | Level 2 Officials Course 9:30am-4:30pm | Timing Session – Outside Set Up 9:30AM |