AOA Welcomes New Officials Chair
With the changing of the seasons comes change within the AOA Officials community.  After three years of leading the Ontario Officials committee, Peter Dyson has decided to step down largely to focus on work with his fire fighter union in the Oshawa area.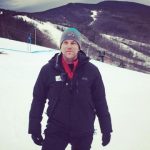 AOA's Competition Director Robyn Skinner shares, "During his tenure he created a strong provincial committee, including the rotation of major event assignments. He also performed race quality assessments across the province and met annually with FIS Race Organizing Committees to review procedures and policies to ensure support at all levels of race organizing.  Peter was always available to consult, contribute and lead AOA through some very evolutionary years in terms of race safety and event hosting.  Peter has also quickly become a force nationally and now internationally, in the Officiating community, after his first World Cup FIS TD assignment at Killington, Vermont in December 2017.  Even with international assignments, Peter took on the position of AOA Officials Chair, and with his always rational approach when working with the ski community as well eagerness to guide and mentor others.  He will be extremely missed. "
Taking over from Peter will be Nathalene Hagar.  Nathalene has been an active Official in Ontario since 2003 and was introduced to the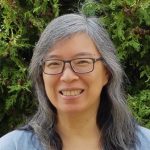 community, as many Officials are, to support her kids' racing careers at Toronto Ski Club.  She is an Alpine Level 3 Official and Course/Annual Update Facilitator and is also actively involved with ski cross and snowboard events across the province.  She has worked at World Cups, Nor-Ams, Nationals and Provincials, wearing many different hats, with a strong background in timing and race administration.  Nathalene has consulted and assisted AOA over the years with large events and routinely welcomes anyone wanting to learn into her finish hut.  Her strong analytical, communication and planning skills will contribute to moving the yard stick further ahead for the Ontario Officials community.
Nathlene can be reached by email at officials@alpineontario.ca
– END –
For more information:
Robyn Skinner
AOA Competition Director
705-444-5111 x 128
rskinner@alpineontario.ca