Call for nominations: SOD Committee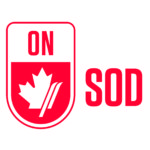 South Ontario Division (SOD)
Call for Nominations 2017/2018 Committee
 SOUTHERN ONTARIO DIVISION (SOD) represents 27 ski clubs in the area from Belleville to London to Peterborough and as far north as Huntsville, with the majority of skiers in the Collingwood area. These racers and clubs make up just over 80% of the Provincial Sport Organization of Alpine Ontario Alpin (AOA) and as such offer its competitors a broad range of U12 to Masters racing programs.
SOD invites all members to recommend themselves or qualified candidates for consideration to be named to the 2017/2018 SOD Committee.  Nominations must be received by December 1st and are for a three-year term commencing mid-December 2017. Nominations will be accepted electronically to opportunities@alpineontario.ca.
As a non-profit division of AOA, SOD is governed by a volunteer committee comprised of between five and nine members.  The committee communicates with and is responsible to the AOA Board of Directors.  There is also a working relationship with AOA staff and management.
The committee will play a crucial role in the future of SOD.  Its main functions include, but are not limited to:
Club Liaison
SOD Cup Series – U12/U14/U16/U19
Safety and Risk Management
Overseeing Coaching and Athletic Development
SOD Team
The Nominating Committee headed by AOA Board Member Chris Pepper, chair of the governance committee, requests the following information on those individuals brought forth for consideration:
Name, contact information and current member club
A short bio with candidate's professional and recreational background both including an outline of candidate's reasons for wanting to serve and what he or she can contribute to SOD
A statement of  the candidate's willingness to serve on the SOD committee, if nominated and selected
The selection criteria will evaluate all proposed candidates on the basis of their past experience and participation in the sport.   We are looking to add highly qualified and motivated individuals to ensure that the overall needs of SOD clubs, coaches and athletes can be effectively managed on an ongoing basis.  SOD is integral to the overall success of AOA, and our mandate of developing world-class athletes and programs.  SOD committee candidates must be good standing members of Alpine Ontario Alpin.
Please note: this is a working committee with the ability to influence SOD's direction.  The SOD committee will normally conduct its business by email and phone conference.
If you have any questions please contact the AOA Executive Director Scott Barrett at 705-444-5111 x 206 or sbarrett@alpineontario.ca