SXS FITNESS TIPS submitted by Stefan Overgaard. Visit SXS Fitness.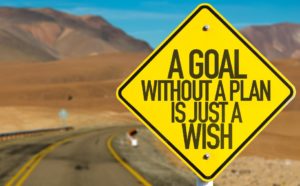 Set Fall Goals NOW for greater SUCCESS!!
Summer is a difficult time to stay on top of consistent fitness and health routines.  For many –  whether it's deliberate or not – health and fitness goals get pushed aside until September.  To be clear, this is not necessarily a bad thing. In an ideal world, we would all work out and follow a proper diet consistently throughout the year, but it's not always so simple.
We can all improve upon the implementation of our fall goals when September arrives in just a few short weeks. Intention and execution of our goals are two very different things.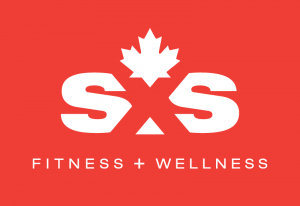 The fall usually brings with it the chaos of a new school year, registering in other sports and extracurricular activities and, as a result, increased workloads that are often unaccounted for, or at least underestimated, when declaring your goals back in the summer.  Despite your best intentions, your health and fitness goals are often pushed aside until after Thanksgiving, or later (we won't even get into New Year's resolutions!)  To avoid this trap we recommend you go through the act of setting goals, planning ahead and making the time/schedule so that your fitness and wellness program becomes an actual part of your weekly routine.  The act of creating goals and making concrete commitments towards achieving these goals NOW means you will jumpstart your progress in September.
Goal setting affects our performance through four major mechanisms:
They direct our energy toward goal relevant activity, and away from goal-irrelevant activity.
They energize us to act, especially when it involves physical effort, repeated simple cognitive tasks and include a way to measure your efforts.
Goals affect persistence, they keep us working to reach our goal deadline (so don't forget to set one!)
Goals lead us towards gaining increased knowledge about our tasks and we create new strategies to achieve our goals. [1]
Goals are GREAT! So, WRITE down a few "SMART" goals (Specific, Measurable, Achievable, Relevant and Time-based) and display your goals where you will see them every day. You can set a reminder on your phone, or better yet in more physical places like on the mirror in your bathroom, or on the kitchen fridge.
TIPS FOR FALL SUCCESS:
Since we get so busy in the fall, make commitments during hours that won't be easily filled up. Getting your workout in before 8am is often a great way to exercise regularly without work or school obligations interfering.
To help jump start healthy eating try to do your meal prep for the week ahead of time, like on a Sunday afternoon. If this doesn't work, look to helpful meal delivery services that are often packed with fresh food options. Yes this may seem expensive, but compared to eating out or take-out it is often a cheaper and healthier option.
Best of luck with your goals and we hope you will start working towards them right after Labour day weekend, if not sooner!
[1][1] Lock and Lathan, Building a practically useful theory of goal setting and task motivation; a 35-year odyssey. American Phycologist; September 2002, 57:9, 705-717.
New Partnership to Offer Alpine Ski Racers Improved Academic Options
Collingwood, ON (August 14th, 2018) – Alpine Ontario Alpin (AOA), in collaboration with the Southern Ontario Division (SOD), is excited to announce a new opportunity for members to earn high school credits while training and racing in the Southern Georgian Bay area.
Pretty River Academy, an award winning independent school with 20 years educating athletes and local students, has partnered with AOA to offer a flexible education program specifically designed for skiers at the regional FIS team level, as well as U14 and U16 Club programs beginning this September for the 2018/19 season.
The partnership is designed to increase on hill training time while reducing transportation time for families, all while experiencing a first-class education. The dryland training program will be designed by the experts at Active Life Conditioning based in Collingwood.
Athlete retention continues to be a high priority for AOA's Athletic Committee. Since its inception, the committee has identified the need to provide more flexible academic programs that integrate on snow training and racing especially at the U16+ age groups.
In recent years AOA has worked hard to create an Education Document (click here) which outlines options, resources and tools at the secondary level as well, provides post-secondary pathways across Ontario and North America.  We encourage families to become familiar with the document for planning purposes for both the short and long term.
"Our school is extremely excited to be a part of this new partnership. It builds on the years of success we've had working around the schedules of students with high level achievement outside the classroom," said Dr. Judy Osmond, Headmaster at Pretty River Academy.
Pretty River's alumni include three Olympians who earned credits while being completely immersed in elite training.
"It's a perfect evolution for AOA to partner with a local educator that is already in place and has a strong track record ensuring athletes graduate and prepare for university in the midst of their competitive season," added Scott Barrett, Executive Director of AOA.
For more information on the Pretty River Academy Athlete Program, please click here.
For more information on the on-hill training program coordinated by the SOD Ski Team, please click here
– END –
Alpine Ontario Alpin (AOA) is the provincial governing body for the sport of alpine ski racing in Ontario. Alpine Ontario's newly refined mission is to provide leadership and structure for high quality, sustainable and affordable programming and to communicate the competitive, recreational and lifestyle benefits of ski racing to the community. AOA represents four divisions, 44 member clubs and over 30,000 active athletes, coaches and officials (volunteers). AOA coordinates several successful programs across the province and continues to foster the development of "state of the art" ski-racing programs from the grass roots level to the elite level.
For more information contact:
Kristin Ellis
Communications Manager
Alpine Ontario Alpin (AOA)
705-444-5111 x132
communications@alpineontario.ca
Close to 60+ Ontario athletes will be travelling to the Southern Hemisphere in search of snow this month. They'll find lots in Chile and according to the tips below they could even find some powder!
Thank you to the 8 AOA coaches & Scott for contributing to this article.
Just how many trips to Chile have AOA coaches made?
Kip Harrington, OST Head Coach & Program Director – 20+trips to date
Cam McKenzie, OST Men's Head Coach – 7 trips
Scott Barrett, AOA Executive Director, CAST/OST Alumni – 6 trips (my first trip was with the OST women's team in 2000 and Kip was my coach!)
Katie Twible, OST Women's Head Coach – 5 trips (my first trip was at age 15 entering FIS. We went down to La Parva and it was my favorite trip because I was doing speed and learning how to jump. Coming back from that trip I felt like I could fly and conquer anything that season. That trip helped me to get through my first nor-am race at Lake Louise.)
Bebe Zoricic, SOD Coach – 4trips
Will Gyles, SOD Women's Coach – 3trips
Graeme Buckrell, U16HPP Coach– 3trips
Heather Metzger, U16HPP Coach – 2trips
Jacques Reid, U14 Athletic Consultant to AOA – 2trips
What you'll love about Chile….
Kip… The skiing first and foremost – long wide open runs, great terrain, winter snow with short lift lines except on a few weekends. Every now and then they get big dumps of snow and we can powder ski right off the lift lines. Chileans don't really like powder, so it is all for us! But I love Chile in general. People are quiet, friendly and funny. The landscape is unique. And if we are lucky we will see giant Condors (birds with 3.5m wingspan) circling overhead.
Cam….The best part has to be the skiing. Wide runs, varied terrain, not too crowded. Tech or speed, freeski or gates – there are pretty much limitless options.
Scott…. The sunsets and sometimes being able to watch them while skiing down the hill!
Katie…  I love the huge open mountains. It is all above tree line so when Chile gets dumped on with snow there are endless amounts of face shots and tons of open spaces to ski.
Will…. Winter snow, lots of wide open and varied terrain and (usually) short lift lines.
Graeme… Skiing without trees!  I also loved being able to sell all my ski equipment down there for American money and not having to pay to bring it back!  You'll find AMAZING Super G and speed tracks that are very safe since there nothing to hit.
Heather… winter conditions, beautiful scenery, simple life – a little like going back in time 🙂 experiencing a completely different culture.
Jacques…. Chileans are usually very friendly and happy to see foreigners! A day off in Santiago is always a great thing to do – and for those struggling with the elevation this might be just the day off you need! Also be sure to head out to a restaurant and order "Lomo a la pobre", translated to "poor man's steak"… its inexpensive and will fill you up! (see photo) One place I loved was in La Parva, adjacent to El Colorado, a great restaurant called "La Marmita" specializing in all kinds of Fondus with a great Chilean atmosphere…
What you might not love about Chile…
Kip….The food can be a bit salty and repetitive. I just remind myself that I'm there for the skiing, and bring some snacks.
Cam… The language barrier can be tough. You can always find a way to communicate (and usual someone that speaks English) but I kick myself for going on another international camp where I haven't learned the local language. I really have to change this.
Katie….the long, intense bus ride out of Santiago to the top of the mountains.
Will… Long flight, although with the direct flight now there is less chance of losing luggage.
Bebe… The altitude may be challenging for athletes. Make sure you are fit.
Graeme.. It's like camp, close living quarters and sometimes hard to find space.
Heather…. "instant" coffee  – pretty nasty 🙁
Jacques….You can be isolated which gets a bit tedious…make sure you have some good movies downloaded as you may not have a wonderful Wi-Fi connection. Bring a book, magazines, homework!..something that doesn't require the internet.
Some last minute advice…..
Kip….Enjoy the awesome skiing! You will be at the top of a mountain on the other side of the world! You can expect that the language and culture will be something new, but respect that and have fun. Ski teams of all ages from Quebec and Ontario have been making the trek to Chile for 40 some years. Erik Guay and his family used to ski in Chile for most of the summer when he was 12-13 years old. Don't be shy, have fun and I will see you all down there!
Cam……..Eat, Hydrate, Rest. Always. You're going to be staying at altitude while skiing in Chile and it can quickly take its toll on the body. Drink thoroughly and consistently throughout the day. Well-timed naps are your best friend. If all else fails, wait until the sunsets for all  the Instagram content necessary to make all your friends back home envious of your ski racing, jet setting lifestyle!
Scott… Take it all in and enjoy the moment! It's not every day that you get to go skiing in the southern hemisphere during a Canadian summer.
Katie ….bring extra energy bars for on hill that you like from home. Bring other food, like peanut butter, that you like to eat. Sometimes it is hard to find the food you like down there in their stores. Pack gravol (motion sickness pills) l in case you get car sick. The road is really back and forth climbing up the mountain from Santiago. Also don't be afraid to sit in the front of the bus if you get sick. If you have had problems in the past with high altitude make sure to go to a doctor before you leave to get high altitude medication. We sleep at 10,000ft!!
Bring layers! It is winter in Chile 🙂
Lastly, bring an awesome attitude, not every kid your age gets the chance to go and ski in a foreign country and Chile is a pretty amazing place!
Will …..Be ready to reduce your time on-line. Take it all in and leave the camp a better skier and more experienced person.
Graeme ….Load up on movies, make ski videos, view sunsets and take it all in.  It is really fun being in a 3rd world country and seeing the culture of others.
Heather …..Be open minded and embrace the opportunity to learn about the world and how others live – learn a few key phrases to help you communicate:
Please – por favor
Thank you – gracias
Good day – Buenos dias
How are you – como estas?
Hot chocolate – chocolate caliente
JACQUES…..You'll be in close quarters so get ready to make new friends. For the U16s WATCH the FIS athletes and the ONTARIO SKI TEAM train and race. Hopefully you'll see some National level athletes as well. Visual learning is key and this is your chance to take it all in.
There you go…Chile in a nutshell…good snow, good sunsets, nice people and good food to be found if you look for it!
From the coaches & staff of AOA have a great trip South!
Please visit the AOA job posting to see full description. CLICK HERE>
Q&A with Declan McCormack, former OST racer, now on the CAST Development Team and his former coach Cam McKenzie, current Men's OST Head Coach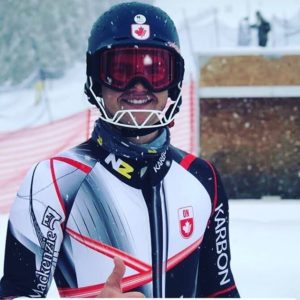 Q1:     Briefly describe your pathway to the Ontario Ski Team.
Growing up in the Osler Bluff racing program, the Ontario ski team often trained at our club. I remember looking up to them, knowing that it was the highest level of ski racing in Ontario. Even though I went to an academy in the States after U16 I knew it was a necessary step in my career.
Q2:     What made you decide to take the route through the States and join an Academy?
Going to a high school full-time, and being an elite athlete in a sport that takes you all over the country is a challenge. I did two years at North Toronto Collegiate Institute, in grade 9 & 10, and missed 40-50 days a year. I had a few friends from home who were in the States at ski racing academies and I had heard nothing but great things. I went for a visit with my dad (Christopher), and Trevor and Blake Hutcheson, and we all left knowing that it was the right move.
Q3:     How did the OST program compare to the Academy?
The academic part is obviously the biggest difference. At GMVS I still had a semi-normal high school experience, playing varsity soccer and lacrosse, and being part of extracurricular activities, such as the musical theatre program. Being on the OST last year was a full-time ski team involvement….which was exactly what I needed post-grad.
Q4:     Tell us a bit about your experience at World Juniors last February in Davos, Switzerland
I flew to Switzerland a week prior to the races in Davos, and had a training block with Liam Wallace and coach Theddy Brandli. We had three days of slalom training at Lenzerheide with the Finnish and Swiss teams. Following that, we had two days of GS training – the first in Obersaxen and the second at Davos. It's was a dream to be training in some farmer's meadow in Switzerland in the winter. I wish everyone could experience it. The races were really well put together. It was a very eye-opening experience, being able to tag along with the Devo team boys from last season. Everything in preparation was so meticulous.
Q5:     At what point did you know for sure CAST was your true goal?                                        
Racing U14. For me, ski racing was special because of the people in the racing community surrounding me. I'd probably skied with the same group for about 7 years at Osler before we headed separate ways for FIS. And GMVS has many alumni on various national teams, so that definitely put things into perspective, knowing that it was a goal I could accomplish.
Q6:     Tell us about the try-out process to make the CAST Development Team?
Basically, every time you push out of the start gate, you have eyes on you. I almost feel like the last two years have been part of the process. Alpine Canada did host a training camp at Panorama Mountain Resort for us last April. We had five days of training with their coaches and staff.
Q7:     Now that you are with CAST what is your weekly schedule like? Also, who are your trainers, coaches?
So far, we have trained in Whistler for a week, and we've been in Calgary all July for our fitness program. We're in the gym two times a day, four days a week, and on Wednesday's we're outside for a field session, plus testing. Our head coach is Peter Rybarik, and his assistant/serviceman is Gavin McNutt. Our strength coach is Nate Morris at CSI Calgary.
Q8:     What do you like about CAST so far?
Everyone has been so welcoming and kind. I also really like how it's almost as if we are one big team.
Q9:     What do you dislike about CAST so far?
Everything's been so great. The only thing would be the inconvenience of not being closer to home.
Q10:   What advice do you have for the group of U14, U16 OCUP racers just starting out on this journey?
Ski racing is an unbelievable sport that has an amazing community surrounding it. My former coach at GMVS would say that even on a bad day, we are very privileged and lucky to be able to ski race. Every step has challenges, and opportunities to improve, and if you love it, keep at it!
---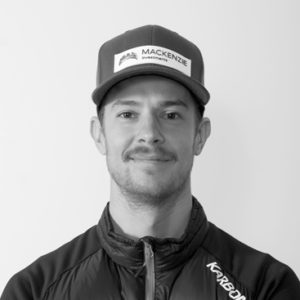 Cam McKenzie, OST Men's Head Coach
Q1: You only worked with Declan for one year, tell us in a nutshell what this was like?
Declan joined the team after finishing his high school education with Green Mountain Valley School. He came to us as a naturally gifted athlete (not just talented skier) with a substantial ski IQ and passion for the sport. The energy and commitment was always there, you just had to reign in and re-direct his focus from time-to-time. While he saw it as an honour to join the Ontario Ski Team, it was clear he had greater aspirations in the sport and was focused on qualifying for the National Team. His skill and success in SL was evident. We had to work to develop Declan as more complete skier, capable of skiing four events. It took some work and a lot of discussion but Declan made significant gains as a four-event skier.
Q2: For athletes like this do you push to find their passion in the sport, or do you let it come naturally from the athlete?
With Declan, the passion and dedication to the sport were evident from the first time I met him. You can witness his energy and body language change just talking about ski racing. It was never a matter of having to draw that passion out of him; it was a matter of developing a plan to help Declan achieve his goals and then letting Declan do the work. At this level of sport, and with Declan's lofty goals, an athlete needs to be intrinsically motivated. You have to have a passion for what you are doing to overcome the stresses and adversity that this sport can throw at you. A coach can help bring out and direct this motivation, but it needs to come from within the athlete initially.
Q3: You attended the spring CAST Dev. Camp with Declan. Tell us a bit about this process and how he did?
ACA's Devo Camp in April was a challenging but ultimately rewarding experience for Declan. It was four intensive days for training in Panorama with ACA staff and athletes from the Devo team through to the World Cup group. The ACA staff get to see the athletes compete and train throughout the season; they have an idea about their technical skill. This is their opportunity to test the athletes' character and ability to train, learn, and overcome. Workloads and intensity were high (nearly 1200 SL gates day) and it is easy for an athlete to experience performance anxiety. It was a steep learning curve for Declan, almost a trial by fire, but he maintained composure and executed well each and every day. He left the camp completely spent after a long season but with a sense of accomplishment.
Q4: Over the course of the season with Declan did you encounter any stumbling blocks? If so, how did you overcome these?
Declan is still a young and developing athlete in a difficult sport; it was guaranteed that we would hit some stumbling blocks. Luckily, Declan is a generally positive and energetic person who deals well with adversity. Depending on the situation we faced, it was usually a matter of returning to simple technical focuses, maintain a larger perspective on developing as a complete athlete, and, sometimes, pushing Declan to step outside his comfort zone. Declan often had the skillset to overcome, he just needed guidance to focus, simplify, and realize the answers for himself.
Q5: Describe a coach's role as motivator. How do you plan on motivating players and getting them to buy in to their role on the team each year?
Motivation was usually easy with Declan. He knew what he wanted and was ready to do the work to achieve. I think it mostly came down to developing a level of trust. I could trust him to be prepared and engaged and he could trust I would support him and make decisions in the best interest of his development. Ultimately, there was a confidence in each other's passion, effort, and ability.
SXS FITNESS TIPS submitted by Stefan Overgaard. Visit SXS Fitness.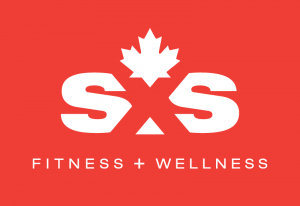 It's no secret that training in the off-season is absolutely critical for both performance, and injury prevention in most sports.  This includes participating in a variety of other sports and activities, in particular at the U14 age and younger. It also important to include some basic strength training, mobility/ flexibility work as well as interval and other higher intensity, energy systems training.  Most do a good job of training in the fall and spring months, however struggle to maintain a consistent routine over the summer.  There are various reasons for the this, and most of them are NOT unreasonable – going to camp, traveling, summer school, training camps, cottages, other sports and all the above.
Everyone deserves some down time away from the stress of trying to balance school, skiing and other extra circular activities, parents deserve it as well! BUT, I can't emphasise this enough – if you don't take the time to at least MAINTAIN your fitness levels YOU WILL LOSE some important gains you made in spring training. You can gain your fitness back in the fall, and your levels could get back up to where you were fairly quickly with dedicated training, but you will ALWAYS lose the momentum you had and your fitness levels will NOT be where they could be if you did some basic training in the summer. When you step away from your training routine for more then a few weeks you will LOSE strength, power and overall performance ability.
It's understood that sustaining a full training regiment over the summer months is a challenge for most, but there is a lot of research that supports even training ONCE per week will maintain your current fitness level (assuming you have put in training time before the maintenance phase).   So, enjoy your summer down time, but you owe it to yourself, and the time you've previously spent training, to add in just a couple of hours a week to do some specific ski training.  It does NOT have to be complicated, fancy or require equipment; there is a ton you can safely do on your own whether you are at camp, cottage, traveling or at home.
A great way to stay on track is to find a training partner.  It could be a teammate, competitor, friend, sibling, even- dare I say it- a parent… Ideally it should be someone that is at a similar (or better) fitness level that brings some focus and intensity to the training.  If that's not possible any sort of training partner is helpful as you will hold each other accountable and help with consistency.  Statistically you are far more likely to get the workouts in, and, train at a higher intensity if you have a partner; plus it makes it a lot more fun.  So, this summer get a program, a training partner and maintain those gains!
References:
Buxton, Barton P et al (1996). Effects of Training Frequency on Strength Maintenance in Pubescent Baseball Players. Journal of Strength and Conditioning Research, 10(1), 3-7.
Nymark et al (2010). Effects of In-season Strength Maintenance Training Frequency in Professional Soccer Players. Journal of Strength and Conditioning Research, 25(10), 2653-60.
Congratulations to the athletes named to the 2019 Canadian Masters' Alpine Team (CMAT) including six athletes from AOA.
The criteria for qualifying for CMAT are:
Minimum of 5 starts in any races scheduled on the 2017/18 Masters' National Calendar for which World Cup points are awarded – see http://alpinecanadamasters.racing/?page_id=1070&lang=en .
Minimum of 2 starts at any of the events listed on the National Calendar outside one's home region.
Must have a Master's National or FIS card (weekend competitor cards do not qualify).
Must be a Canadian citizen.
Winners are those with the highest total score of the racer's 7 best results (minimum 5); 2 from each gender and age category i.e. 1 from the East and 1 from the West. In the event of a tie, both racers are selected.
These criteria are designed to promote:
Participation, both within and outside of each racer's home region.
Performance once these criteria have been met.
Racers who strive to obtain a spot on the CMAT do so for their own individual and personal reasons. However, each member of 2019 CMAT is to be commended on their participation and results, having met the criteria and excelling.
The following Masters met the criteria and had the top points within their age categories:
Gender, Age Category, Name, Province (# years on CMAT)
F 70-74 EDGAR Patty AB (6)
F 65-69 FERA Joy BC (9)
F 60-64 CHADWICK Sharon ON (3)
F 60-64 COLLINS Irene AB (4)
F 55-59 SUNDBERG Hannele ON (7)
F 50-54 WOHLBERG Cynthia AB (2)
F 45-49 SMITH Melanie ON (3)
F 45-49 KARLSEN Kristine AB (1)
F 40-44 MAMO Kareen QC (4)
F 40-44 MASON Christine AB (2)
F 35-39 NERO Donya AB (5)
F 30-34 ALLIE Tracy AB (1)
M 80-84 TRUSSLER David BC (4)
M 75-79 IBLE Keith AB (4)
M 70-74 BÉGIN Pierre QC (7)
M 70-74 LAJOIE Jules BC (6)
M 65-69 LANGMAID Bob ON (2)
M 65-69 GLODKIEWICZ Adam AB (3)
M 60-64 RENAUD Vincent QC (5)
M 60-64 SULE William AB (1)
M 55-59 SEVACK Lloyd QC (8)
M 55-59 HARLEY Richard BC (2)
M 50-54 RICARD Stephane QC (2)
M 50-54 GEE Darren AB (4)
M 45-49 SHAWYER Scott ON (1)
M 45-49 DAWSON Andrew AB (7)
M 40-44 WALKER David ON (3)
M 40-44 MCCLINTOCK Justin AB (1)
M 35-39 PLANTE Martin QC (1)
M 35-39 BARTON Jason AB (8)
M 30-34 KENNEDY Adam AB (7)
The Responsible Coaching Movement advocates for the "Rule of Two", background screening, and respect and ethics training to ensure the safety and protection of athletes and coaches. In the second of a three-part series, the Coaching Association of Canada's Background Screening Matrix provides guidance about what the screening process should involve based on the role of the individual being screened.
Author:
Michel Hachey – Coaching Association of Canada
Sunday, July 15, 2018 – 21:12
This is the second installment of a 3-part blog series providing tools and resources to strengthen safety and ethical values in sport by introducing the Responsible Coaching Movement.  In Blog #1, we focused on the importance of the Rule of Two. In this installment, we'll turn our attention to another key area of the Responsible Coaching Movement – Background Screening. Be on the lookout for the last part of this series on Respect and Ethics Training in August 2018.
"Sport should be free of discrimination, harassment, and harmful behaviour" is a message that was recently delivered by the federal government, which is introducing stronger measures to eliminate harassment and abuse in the Canadian sport system.
It is a statement that the Coaching Association of Canada, along with all of its partners, fully endorses. It is a statement that the Canadian sport community can support, in part, support by adopting policies and processes to ensure the safety and protection of athletes and coaches through the Responsible Coaching Movement (RCM). We described in detail what the RCM was in Blog #1, but in short, it focuses on three key areas to support the positive development of safe sport:
Rule of Two;
Background Screening; and
Respect and Ethics Training.
What is Background Screening?
Background screening is essential to making sport safe for all participants. The RCM defines background screening as a process that involves using a number of different tools to ensure coaches and volunteers meet the necessary security requirements to coach or work with athletes. These tools include comprehensive job postings, criminal record checks, interviews, and reference checks.
The background screening process should not only apply to coaches, but to all individuals working with athletes, including team managers, directors, and parents who accompany teams to competition.
Tools to Help Manage the Background Screening Process
With a better comprehension of what the entire background screening process entails, which involves much more than a criminal record check, let's take a closer look at two tools to help administer it: 1) the RCM's Background Screening Matrix and 2) Volunteer Canada's 10-step screening process.
1. Background Screening Matrix
The Background Screening Matrix is an important resource of the Responsible Coaching Movement. Presented in a checklist format, it recommends different tools that should be considered as part of an organization's screening process, including letters of reference, disclosure forms, and Sterling Talent Solutions' Enhanced Police Record Check. Depending on the relative risk of the role an individual plays within an organization (e.g., from youth-volunteers to travel team coaches), the matrix proposes which screening tools should be utilized in the hiring process or as part of an ongoing assessment exercise. Below is a preview of the Background Screening Matrix, it can also be DOWNLOADED HERE.
2. Volunteer Canada's 10 Steps of Screening
The 10 Steps of Screening is an ongoing process that ensures a volunteers' involvement is meeting the needs of the organizations, the populations they serve, and the volunteers themselves. The steps provide clear guidelines for developing screening policies to show an organization's commitment to safe and meaningful volunteer engagement. The 10 steps are:
Assessment
Position – Assignment
Recruitment
Application
Interview
References
Police Checks
Orientation and Training
Support and Supervision
Follow-up and Feedback
For a broader explanation of each step, DOWNLOAD THE BROCHURE HERE.
Recommended Responsible Coaching Resources
For more information on the Responsible Coaching Movement, or to learn more about the different resources available (for organizations, coaches, and parents) to adhere to ethical coaching practices, please visit www.coach.ca/ResponsibleCoaching.
Discover which organizations have pledged their commitment to the Responsible Coaching Movement by CLICKING HERE. Ready to take the pledge? Commit to the Responsible Coaching Movement HERE.
For more information, please email RCM@coach.ca.
About the Author – Michel Hachey is the Communications Manager at the Coaching Association of Canada. A proud father, he is devoted to making sport as fun and safe for his daughter as it was for him growing up. He is a strong advocate of quality coaching and a firm believer that it can positively impact athletes and participants in communities from coast to coast to coast.
Calgary, Alta. (June 28, 2018) – Alpine Canada is pleased to announce D Team Canada Ski Cross team nominations. Athletes will primarily represent Canada on the Nor-Am Cup circuit, Europa Cup circuit and at the FIS Freestyle World Junior Championships, however some athletes may have the opportunity to compete at the World Cup level.
Athletes have been nominated to the team having met selection criteria and/or coaches' discretion and/or invited to participate in selected camps and competitions.
2018-19 CANADA SKI CROSS TEAM NOMINATION
D Team Women
Antoinette Tansley (Grouse Mountain Tyee Ski Club, B.C.: 13/06/97)
Hannah Schmidt (Camp Fortune, QC: 04/08/94)
Alexa Velcic (Alberta Ski Cross, Alta.; 12/03/97)
D Team Men
Jared Schmidt (Alberta Ski Cross; Alta.; 18/04/97)
Ned Ireland (Big White Racers, B.C.; 16/06/94)
Carson Cook (Alberta Ski Team, Alta.; 11/03/98)
Gavin Rowell (Alberta Ski Cross; Alta.; 02/06/99)
Next Gen Head Coach: Victor Dockal
ABOUT ALPINE CANADA
Alpine Canada is the governing body for alpine, para-alpine and ski cross racing in Canada, as well as for Canadian ski coaches, providing education, certification, insurance and compliance with the coaching code of conduct. With the support of valued corporate partners, along with the Government of Canada, Own the Podium, the Canadian Olympic Committee and the Coaching Association of Canada, Alpine Canada develops Olympic, Paralympic, World Championship and World Cup athletes to stimulate visibility, inspiration and growth in the ski community.