Fifty-five Canadian ski racers to represent the red and white during ski racing's centennial season
Calgary, Alta. (June 19, 2019) – Alpine Canada has nominated 55 athletes to its national alpine, para-alpine, and ski cross teams for the 2019-20 season – a special year for the organization as it prepares to celebrate 100 years of ski racing in Canada.
The three national teams are coming off a 33-medal season, having captured 24 World Cup medals and nine World Championships podiums. The 2019-20 season will include test events for ski cross and men's alpine at the host venues of the 2022 Olympic Winter Games, as well as World Cup stops on Canadian snow at Lake Louise (alpine) and Nakiska (ski cross).
In addition, Alpine Canada and ski racers of all ages will join the Canadian ski racing community and its fans in celebrating the centennial of alpine, cross-county and Nordic ski racing. Ski racing started in Canada through the Canadian Amateur Ski Association, which was incorporated on Dec. 20, 1920.  The 100th anniversary is an opportunity to celebrate the country's rich history and tradition of excellence in ski racing.
"This is an exciting time for Alpine Canada as we head into the 100th Anniversary of ski racing with a strong group of athletes, coaches, and staff who are focused on peak performance as we look to the 2022 and 2026 Games," said Vania Grandi, president and CEO of Alpine Canada. "Our athletes, team coaches and staff are already hard at work both on and off the snow to prepare for the season ahead, while plans around the 100th Anniversary are well underway with two November events in Toronto and Montreal where our national team athletes will be officially introduced."
"I want to take this opportunity to not only recognize the hard work and dedication of these national team nominees and all of the aspiring ski racers in Canada," said Grandi. "I also want to thank our partners, donors, alumni, and the tremendous community of families, coaches and volunteers across the country for the many ways they contribute to our sport. We couldn't do it without you."
Athlete nominations to the team are based on meeting nomination criteria and/or at coaches' discretion and invited to participate in select camps and competitions. The Canadian Alpine Ski Team, Canadian Para-Alpine Ski Team, and Canadian Ski Cross Team nominations guidelines are available at AlpineCanada.org.
Twenty-five athletes nominated to Canadian Alpine Ski Team
Ali Nullmeyer (Toronto/Georgian Peaks Ski Club)
Amelia Smart (Invermere, B.C./Panorama Ski Club)
Benjamin Thomsen (Invermere, B.C./Windermere Ski Club)
Broderick Thompson (Whistler, B.C./Whistler Mountain Ski Club)
Brodie Seger (North Vancouver, B.C./Whistler Mountain Ski Club)
Cameron Alexander (North Vancouver, B.C./Whistler Mountain Ski Club)
Candace Crawford (Toronto/ Georgian Peaks Ski Club)
Declan McCormack (Toronto/Osler Bluff Ski Club)
Dustin Cook (Toronto/Club de ski Mont Ste-Marie)*
Erik Read (Canmore, Alta./Banff Alpine Racers)
Erin Mielzynski (Collingwood, Ont./Georgian Peaks Ski Club)
Jack (James) Crawford (Toronto/ Georgian Peaks Ski Club & Whistler Mountain Ski Club)
Jeffrey Read (Canmore, Alta./Banff Alpine Racers)
Keegan Sharp (Invermere, B.C./Panorama Ski Club)
Kyle Alexander (North Vancouver, B.C./Whistler Mountain Ski Club)
Laurence St-Germain (St. Ferréol-les-Neiges, Que./Club de ski Mont-Ste-Anne)
Manuel Osborne-Paradis (Vancouver/Whistler Mountain Ski Club)
Marie-Michèle Gagnon (Lac-Etchemin, Que./Mont Orignal)
Riley Seger (North Vancouver, B.C./Whistler Mountain Ski Club)
Roni Remme (Collingwood, Ont./Alpine Ski Club)
Sam Mulligan (Vancouver/Grouse Mountain Tyee Ski Club)
Simon Fournier (Montreal/Club de ski Mont-Tremblant)
Stefanie Fleckenstein (Whistler, B.C./Whistler Mountain Ski Club)
Trevor Philp (Calgary/Banff Alpine Racers)
Valérie Grenier (Mont-Tremblant, Que./Club de ski Mont-Tremblant)
Leading the Canadian Alpine Ski Team this season is athletic director Martin Rufener, along with the men's speed team head coach John Kucera, the men's technical head coach Dusan Grasic, and the women's team head coach, Manuel Gamper.
"I'm looking forward to the season as a whole – coming off my best season ever, and my healthiest season, I'm really excited to see what I can do building on last season's results," said Ben Thomsen following a summer conditioning session at Calgary's Winsport training centre. "There are a few things I've changed in my routine and approaches to really dial it in a lot – it's an exciting time to see where it will all go."
2019-20 Canadian Ski Cross Team nominations
Abby McEwen (Edmonton/Sundridge Ski Club)
Antoinette (Annie) Tansley (Calgary/Grouse Mountain Tyee Ski Club and Alberta Ski Cross)
Brady Leman (Calgary/Calgary Alpine Racing Club)
Brittany Phelan (Mont-Tremblant, Que./Club de ski Mont-Tremblant)
Carson Cook (Edmonton/Snow Valley Ski Club)
Chris Del Bosco (Vail, Col., and Montreal/Ski & Snowboard Club Vail)
Courtney Hoffos (Windermere, B.C./Windermere Ski Club)
Gavin Rowell (Prince George, B.C./Prince George Ski Club)
Hannah Schmidt (Ottawa/Camp Fortune)
India Sherret (Cranbrook, B.C./Kimberley Alpine Team)
Jared Schmidt (Ottawa/Club de ski Mont-Tremblant)*
Kevin Drury (Toronto/Georgian Peaks Ski Club)
Kris Mahler (Canmore, Alta./Craigleith Ski Club)
Marielle Thompson (Whistler, B.C./Whistler Mountain Ski Club)
Mikayla Martin (Squamish, B.C./Whistler Mountain Ski Club)
Ned Ireland (Lake Country, B.C./Big White Racers)
Reece Howden (Cultus Lake, B.C./Apex Ski Club)
Tiana Gairns (Prince George, B.C./Prince George Ski Club)
Zach Belczyk (Banff, Alta./Sunshine Ski Club and Alberta Ski Cross)
Zoe Chore (Cranbrook, B.C./Kimberley Alpine Ski Team)
The Canadian Ski Cross Team is supported by athletic director Dave Ellis, while Stanley Hayer returns as the World Cup team head coach, and Victor Dockal continues in his role as the C team head coach.
"It's an honour to be named to the national team," said 2019 FIS Freestyle Ski Cross World Champion and 2014 Olympic Champion, Marielle Thompson. "I'm looking forward to building on some solid skiing from this past season and keep working hard in the gym. I can't wait for winter and getting back to racing."
Two new NextGen athletes nominated to Canadian Para-Alpine Ski Team
Alana Ramsay (Calgary/CADS Alberta)
Alexis Guimond (Gatineau, Que./Club de ski Mont-Tremblant)
Brian Rowland (Merrickville, Ont./Calabogie Peaks)
Frédérique (Fred) Turgeon (Candiac, Que./Club de ski Bromont)
Kurt Oatway (Calgary/Regina Alpine Race Team – Saskatchewan Alpine)
Mac Marcoux (Sault Ste-Marie, Ont./Searchmont Ski Runners) and guide Tristan Rodgers (Ottawa/Club de ski Mont-Tremblant)
Mel Pemble (Victoria, B.C./B.C. Adaptive Snowsports)
Mollie Jepsen (West Vancouver, B.C./Whistler Mountain Ski Club)
Sarah Gillies (Orangeville, Ont./Mansfield Ski Club)
Matt Hallat remains at the helm of the successful Canadian Para-Alpine Ski Team as athletic director, working with World Cup head coach Jean-Sébastien Labrie. David White moves into the role of head coach for the NextGen racers for the 2019-20 season.
"I'm very excited to be part of the team this year," said Frédérique (Fred) Turgeon whose breakout season included her first World Cup podiums, three World Championships' medals, and the Crystal Globe as the points-leader in World Cup slalom for the ladies' standing category. "I'm looking forward to reaching new levels in my skiing this season. I've been working really hard at the gym and I'm really excited to start skiing more with my teammates."
Celebrate Alpine Canada's 100th Anniversary
Alpine Canada's 100th Anniversary celebrations will kick off in November with an opportunity for fans to meet this year's national team athletes in person at fundraising galas in Toronto (Nov. 6) and Montreal (Nov. 7). To learn more about the opportunities to take part in these events, please visit AlpineCanada.org/events.
More information on the 100th Anniversary celebrations will be announced this summer.
*Ontario residents representing Ski Quebec Alpine ski clubs. 
For more information:
Lisa Dornan | ALPINE CANADA ALPIN
Director, Communications and Brand | Directrice des communications et de la marque
T: 403.777.3219  M: 403.333.6366
E: ldornan@alpinecanada.org
A: Suite 302, 151 Canada Olympic Road SW | Calgary, AB | T3B 6B7
JUNE 17TH, 2019 –– Please see below a letter from the Ministry of Tourism, Culture and Sport regarding Rowan's Law. AOA will also be participating in upcoming webinars about the implementation of Rowan's Law to take effect on July 1st, 2019.
AOA members can also find the ACA Concussion Protocol document online here.
Ministry of Tourism, Culture and Sport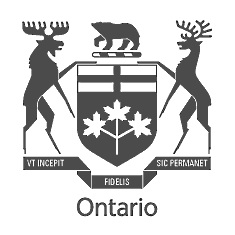 Dear Sport Partner:
Our Government for the People is making it safer for competitive amateur athletes, children and youth to play sport, through the launch of a multimedia marketing campaign to build awareness about concussions. Knowing how to recognize the signs and symptoms of a concussion, and what to do if a concussion happens – whether you're an athlete, a student, a parent, a coach, a team trainer, an official or an educator– saves lives.
As you know, Ontario is a world leader in concussion safety and was the first jurisdiction in
Canada to pass concussion safety legislation,  Rowan 's  Law  ( Concussion  Safety),  2018.
We are committed to implementing Rowan's Law by putting concussion safety information in the hands of people who need it most. Increasing awareness and changing conversations in sport,
at school and in our homes, will result in a transformative change to the way in which concussions are managed in amateur competitive sport and beyond.
The regulation under Rowan's Law is now filed, and certain sections of both the law and regulation will be in effect on July 1, 2019. Webinars will be made available through the Ministry's Sport, Recreation and Community Programs Division in the coming weeks, with an invitation about registration to be issued from them shortly. In addition, information about Rowan's Law is currently available on the government's new concussion website,
With everyone's help, including partners such as yourselves, we will work to implement Rowan's Law to create a world-class amateur competitive sport system which empowers athletes to play safely, so they can play longer.
I encourage you to keep updated on our progress through Facebook and Twitter, and share your support to improve concussion safety by tweeting #HitStopSit and #RowansLaw.
Sincerely,
Michael Tibollo
Minister
JUNE 6th, 2019
Greetings AOA Members,
I hope this email finds you well, we are writing to let you know that after much consideration and discussion AOA, the National Ski Academy and the Nik Zoricic Foundation have decided to reschedule the 2019 AOA Golf Tournament originally planned for June 14th at the Bonaire Golf Club.
All of the host organizations received excellent responses in pre-sale tickets, sponsorship, volunteer recruitment and support from the community as a whole, however, due to Mother Nature's slow start this spring the groups decided that the quality of play would not be up to the standards of our supporters.
But fear not – the tournament will be rescheduled!
We are going to give Mother Nature some time to wake up and are planning on hosting the 2nd Annual AOA golf tournament in late September when the busy summer season is behind us and we can kick off the 2019/20 ski season with a bang (or a shotgun start so to speak).
As always Alpine Ontario, the National Ski Academy and the Nik Zoricic Foundation appreciate your support.  If you have already purchased tickets or signed on as a sponsor – please let us know if you would like to receive a refund or simply have us hold on to your tickets for the rescheduled tournament date.
Thank you again for your support.  If you have any further questions please contact:
Lisa Linhares, AOA Member Services Coordinator, memberservices@alpineontario.ca  or 705-444-5111 ext. 110
and/or
Cindy Hayhurst, the National Ski Academy, chayhurts@nsa.on.ca or 705 444 1617.
Stay tuned early next week for the new date and location!
Kind Regards,

Bill
Bill Reeves
Executive Director
Alpine Ontario Alpin
breeves@alpineontario.ca
T:  (705) 444-5111
F:  (705) 444-5116
M: (416) 402-7919
A Look Back and Looking Forward…by departing AOA Executive Director Scott Barrett
About 18 months ago I was asked to speak at the annual NAIOP Ski Day that, every year, raises money for Alpine Ontario. Similar to guests of the past, my charge was to provide the audience with inspirational words focusing on my years spent on the Canadian Alpine Ski Team (the real team) and what the sport of ski racing ultimately provided me. This event had historically heard from alumni such as Brian Stemmle, Larisa Yurkiw, and even the legendary Todd Brooker. I would describe these greats as your classic "poster athletes". I realized I had a problem. I was never on the poster.
After the request came in, I would lay awake at night wondering what planet I would have to be on to get through a 30-minute speech in front of a few hundred individuals. Rather than pretending I was better than I was, I decided to embrace the raw truth. I would talk about my perceived failure while being a member of the National Ski Team. Quickly, I realized I would need a reprieve to get pen to paper! I jumped on a plane and flew to Cuba on a last minute 5-day honeymoon package to sit in the sun and pour over my emotional baggage and my inability to have gone from 40th in the world to the best… This was a first world problem and I was hell-bent on being able to articulate this catastrophe to the NAIOP onlookers!
In my ocean-front honeymoon suite (that caused a plethora of bewildered looks from neighbours on both sides of me) I wrote and wrote and then wrote some more. After arriving back to the crisp Ontario winter, upon the suggestion of my father, I began working with a presentation coach…. Poor guy, he had no idea therapy would become part of each coaching session. He was amazing as I stumbled through countless iterations of the speech. Slowly, the concept of actually being able to do this was taking shape. The day of the event, I was so nervous I contemplated faking I had whooping cough and escaping back to the comfortable Cuban lifestyle.
The speech was dubbed, "The 4 P's: Failing on the National Ski Team". I felt bad for the audience as I stammered through the 35-minute dissertation in which I walked them through my ski racing demise that I had come to understand, beneath the Cuban sun, could be boiled down to a simple 4P framework. At the pinnacle of my ski career, I lacked a goal-driven PLAN. I was no longer PASSIONATE about the sport. I did not surround myself with the right PEOPLE and thus my PERSISTENCE at the national level was absent. As my speech came to a close, and the final words left my lips, I was greeted with a generous ovation, followed by a most unexpected cathartic moment in which time virtually stood still and my perspective shifted. Suddenly, the disappointment and anguish I had been plagued with surrounding my athletic career were instead replaced with contentment and a deep appreciation for ski racing and the opportunities the sport had given me.
If you are still reading, I am impressed and thank you. After 6 years of being married to my job and getting up every morning delighted to have yet another chance to make ski racing better in Ontario, my 4P's revelation undid the sense of urgency and passion I had over the years while leading the organization. In truth, I had approached my job as an opportunity to make amends with myself in the sport given what I had previously only understood as failure and saw leading Alpine Ontario as a second chance to be successful in ski racing. Unbeknownst to me at the time, the self-reflective work I did and poured into writing the speech ultimately led to a deeper understanding of my experiences at the national level and appreciation for all that I had achieved in ski racing. As a result, the very foundation of what had driven me so passionately in my work at Alpine Ontario shifted. I decided to share this with you today because it was the basis for my decision to depart Alpine Ontario to pursue amateur sport from a slightly different vantage point which, if you are active on the socials you can follow along @scottbarrettt – though, do not expect too much too soon!
Most importantly, what sharing this story has taught me is Alpine Ontario is living proof the 4P's framework can work – not just in avoiding failure but in realizing success. While I am deeply saddened to depart, the organization has a great PLAN in place to develop world-class athletes who are surrounded by PEOPLE, including the Alpine Ontario staff, coaches, and Board of Directors, who are wildly PASSIONATE about the sport and are dedicated individuals who care and are PERSISTENT in their efforts to elevate the organization to the next level.
Thank you, Alpine Ontario, for the amazing opportunity to serve.
With gratitude,
Scott
(COLLINGWOOD, ON) May 31ST, 2019 —Alpine Ontario Alpin is pleased to announce a three-year platinum partnership with Fasken, a full-service law firm with offices in Canada, the U.K., South Africa and China. Fasken was a key sponsor of the 2019 Ladies Nor Am Series that was held this past January in Collingwood, Ontario and was a resounding success with the American competitors and visitors. Fasken will be present over the next three years with branding, including racing bibs, flags and banners alongside the racecourse and at awards presentations. Approximately 130 jackets will be branded with the Fasken logo including all teams representing Ontario from the U14 to FIS level as well as all AOA staff uniforms. The AOA platinum partners are Fasken, Rossiter Boat Company, Sporting Life and Windfall Mountain Homes.
Martin Denyes, Regional Managing Partner for Fasken in Ontario, says "We are excited to be joining forces with Alpine Ontario and supporting athletics and the grassroots development of sport across Ontario. We wish AOA great success in the coming years." 
Bill Reeves, AOA Incoming Executive Director adds, "Fasken is a wonderful addition to our platinum level partners. It is especially rewarding to see this law firm join us after their involvement in the 2019 Ladies Nor Am Series. We are thrilled to have them on board for the next three years!" 
-end-
About Fasken
Fasken is a leading international law firm with more than 700 lawyers and 10 offices on four continents. Clients rely on us for practical, innovative and cost-effective legal services. We solve the most complex business and litigation challenges, providing exceptional value and putting clients at the centre of all we do. For additional information, please visit our website at fasken.com.
MAY 30TH, 2019 (COLLINGWOOD, ON) –– Today Alpine Ontario Alpin (AOA) and the Southern Ontario Division (SOD) are pleased to announce the members of the 2019-20 SOD Ski Team (ST). The SODST is entering a new era whereby skiers are required to meet both performance and commitment standards for team selections. The direction is in keeping with AOA's overall strategic plan (2016-2020) and the organizations newly formed High-Performance Plan being led by Kip Harrington, AOA's High-Performance Director and Robyn Skinner, AOA's Competition Director.  The 24 athletes named represent some of the very best graduating U16s and 2nd-year FIS athletes in Ontario and Canada!
SODST Head Coach Jacques Reid comments, "Jenn, Bebe and I are really excited to be working with such a talented group of athletes. We know many of them have big goals and aspirations and we will do everything it takes to support them. In the last few weeks, most of the athletes have started on their physical preparations to get ready for the 2019-20 ski season and we have 100% attendance for our first camp on snow in El Colorado, Chile in August which is amazing! Many families made significant sacrifices to make this happen and we appreciate their support."
Congratulations to the following athletes:
WOMEN'S TEAM
Sydney Basil –  Alpine Ski Club
Gabby Eastwood – Georgian Peaks Club
Emma Gosselin – Osler Bluff Ski Club
Cadence Kiss – Alpine Ski Club
Zoe Priest –  Mansfield Ski Club
Emma Reid – Toronto Ski Club
Natalie Stewart – Craigleith Ski Club
Esmee Taylor – Craigleith Ski Club
Kylie Thompson – Craigleith Ski Club
MEN'S TEAM
David Bambrough, Osler Bluff Ski Club
Kyle Blandford, Georgian Peaks Club
Robert Doman, Osler Bluff Ski Club
Brian Donnelly, Craigleith Ski Club
Griffen Hanson, Osler Bluff Ski Club
Thomas Hayward, Craigleith Ski Club
Liam Hickey, Craigleith Ski Club
Reid Kappele, Craigleith Ski Club
Colin Kress, Georgian Peaks Club
Laz Rifkin, Holiday Valley, USA
Ellis Reid, Craigleith Ski Club
Jamie Sills Schvarcz, Mansfield
Aleksas Valadka, Georgian Peaks Club
Aidan Walters, Mansfield Ski Club
Duncan Waugh, Beaver Valley Ski Club
Please learn more about the SOD Ski Team by visiting www.sodskiteam.ca
For more information:
Jacques Reid
SODST Head Coach
705-888-5544
jski@alpineontario.ca 
This is a unique one-of-a-kind event where you can receive training in the National Coaching Certification Program (NCCP) in a number of different sports and contexts under one roof!
The Super Clinic affords coaches—from high performance to grassroots—with an opportunity to gain sport-specific technical abilities, plus leadership and decision-making skills, opening doors to new opportunities in both coaching and life.
Coaches of athletes with a disability should take note of the June 7th 5:00 pm – 7:00 pm TRANSFORMATION WORKSHOP. Register here www.caochesontario.ca/durham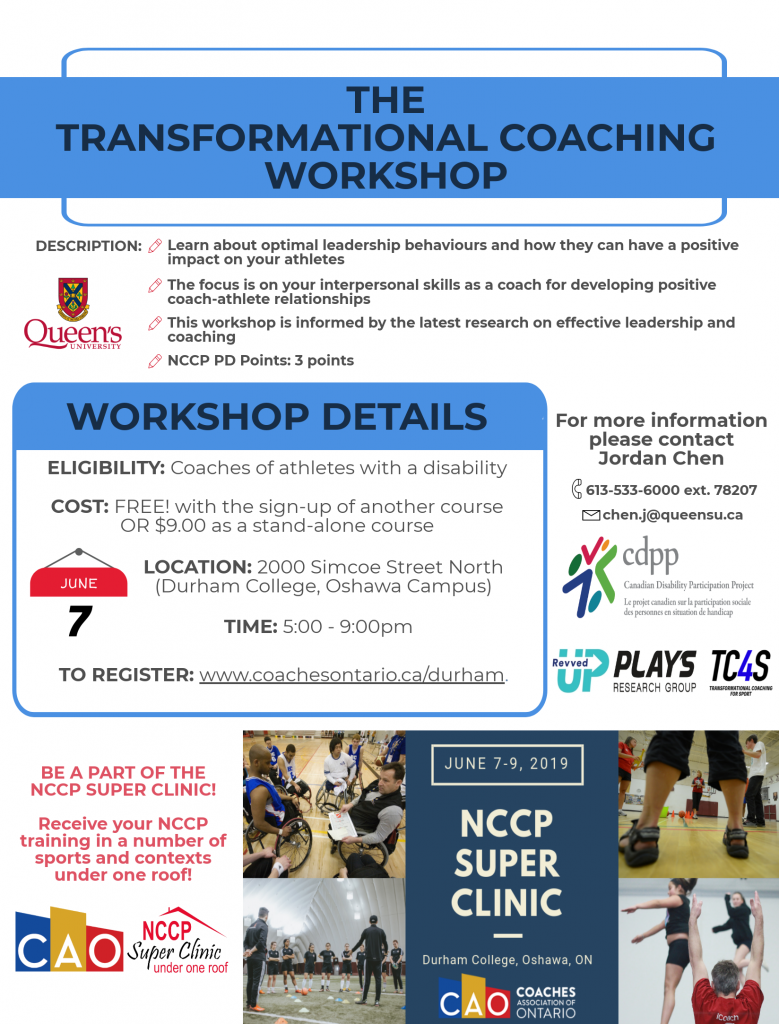 OSLER COACH, MARTIN LOCHRAN WINS GRASSROOTS COACH OF THE YEAR
Alpine Canada to celebrate winners at 100th Anniversary galas in November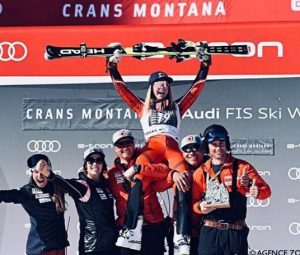 Calgary, Alta. (May 13, 2019) – Canada's ski community had their say, with thousands submitting nominations and recording their votes for the Audi 2019 Canadian Ski Racing Awards presented by Helly Hansen, which closed on April 15.
The annual awards recognize the best in Canadian ski racing performances and contributions throughout the past season. All votes and nominations were tallied and reviewed by the Audi Canadian Ski Racing Awards' Selection Committee, and the recipients are:
Alpine Male Athlete of the Year: Benjamin Thomsen
Alpine Female Athlete of the Year: Roni Remme
Para-Alpine Male Athlete of the Year: Kurt Oatway
Para-Alpine Female Athlete of the Year: Frédérique Turgeon
Ski Cross Male Athlete of the Year: Brady Leman
Ski Cross Female Athlete of the Year: Marielle Thompson
Volunteer of the Year Award: Lloyd Steeves and Donna Briggs (honourable mention: Rob Osborne)
Builder Award: Fred Bosinger
Helly Hansen Resort of the Year: Station de ski Mont-Édouard
Club of the Year: Banff Alpine Racers (honourable mention: Big White Ski Club)
Coach of the Year (high-performance): Jay Keddy
Coach of the Year (grassroots): Martin Lochran (Osler Bluff Ski Club)
Minogue Award of Excellence: Riley Seger
Fan Favourite: Frédérique Turgeon
"Congratulations to all of the winners of the Audi 2019 Canadian Ski Racing Awards. Audi Canada is proud to celebrate and recognize those who embody our passion for performance, on and off the hill," said Gene Fong, Director of Marketing for Audi Canada. "Your dedication to top the podium, foster the ski community and advance ski racing makes us proud to support our national teams and alpine programs."
This year's Helly Hansen Resort of the Year honouree hosted the 2019 Canadian Alpine Championships in March.
"Congratulations, Mont-Édouard, on earning the Helly Hansen Resort of the Year," said Damien Etchaubard, Director of Marketing for Helly Hansen Canada. "Thank you for hosting the Canadian Alpine Championships, which is no small feat. With some of the best snow in the East and great off-piste terrain, I'm sure we will see you again soon."
The recipients of the Audi 2019 Canadian Ski Racing Awards presented by Helly Hansen will be part of Alpine Canada's official kick-off to its 100th Anniversary celebrations; awards will be presented at the 100th Anniversary galas in Toronto and Montreal November 6 and 7.
"The Audi Canadian Ski Racing Awards are all about celebrating the performances and contributions that have resonated with our ski community here in Canada, and this year's recipients have certainly made their mark," said Vania Grandi, president and CEO of Alpine Canada. "Thousands of Canadians took the time to nominate and vote, and that's a testament to the strength of our ski community. I am looking forward to recognizing these deserving winners in November as we launch our 100th Anniversary celebrations."
Calgary, Alta. (May 24, 2019) – Alpine Canada welcomes Peter-Paul E. Du Vernet, C.S., to its board of directors, effective April 15, 2019.
Peter-Paul is an active contributor to Canada's ski racing community, as a coach and as a director and past chair of the Alpine Ontario board of directors. A lawyer with Toronto-based boutique firm Glaholt LLP, Du Vernet was certified as a Specialist in Civil Litigation by the Law Society of Ontario in 1994, and he has successfully appeared before tribunals, commissions, boards of arbitration, trial, and appellate courts throughout the country, including the Supreme Court of Canada. A member of the Georgian Peaks Ski Club, the Advocates' Society, the Canadian Bar Association, the Royal Canadian Yacht Club, and the Royal Ontario Museum, Du Vernet has served as a director of private, public, and not-for-profit corporations.
"Peter-Paul brings a wealth of experience in governance and a tremendous passion for ski racing to our board," said Martha Hall Findlay, chair of Alpine Canada's board of directors. "He shares in our commitment to putting athletes first and creating a top ski racing nation that inspires the next generation of young Canadians to take up skiing. His understanding of the sport at the grassroots level will be an asset to us as we move our strategies forward."
Vania Grandi, president and CEO of Alpine Canada, added: "I want to welcome Peter-Paul to Alpine Canada and to our board of directors. His appreciation for and understanding of the current climate in Canadian sport, coupled with his passion for ski racing at every level, will be a great addition to the team. I also thank all of those involved with the recruitment process to fill this vacancy; the quality of candidates who came forward was impressive, and we are thankful for everyone's passion and dedication to Canadian ski racing."
(May 16th, 2019) –– SOD hosted its 2019 spring fitness testing last weekend and would like to thank you Platinum partner Sporting Life who provided prizes for age group winners plus $25 gift cards for each participant.  Also, thank you to John Peters, Alpine Indoor Ski and snowboard training centre (Canada's only indoor ski and snowboard training centre) www.alpineindoorski.com who provided one free training session at the centre to all the participants.
Thank you also to Stefan Overgaard, SXS Fitness and to our speakers Felix Umana PT, B.SC(KIN), MPT, CSCS Registered Physiotherapist – mitigating the risks of knee injuries and Dr Kaitlyn Szabo B.Sc, Kin., DC, CSCS who spoke on concussions. Lastly, thank you to the volunteer coaches and athletes for helping run the tests.
FULL TESTING RESULTS ARE ONLINE HERE>
Congrats to the age group winners in these two categories!
Box Jump
U12 Penelope Ho 64
U12 Liam Losty 63
U14 Elyse Saddington 69
U14 George Alexander Ing 73
U16 Gabby Wall 62
U16 Matthew Bassin 76
AIS Shuttle Run
U12 Lily Estoesta 8.0
U12 Liam Losty  10.9
U14 Aliya Adair   11.0
U14 George Alexander Ing  11.11
U16 Gabby Wall, Alpine /Sydney LePage 10.0
U16 Taiga Young 13.4