Celebrate "The Finlay House"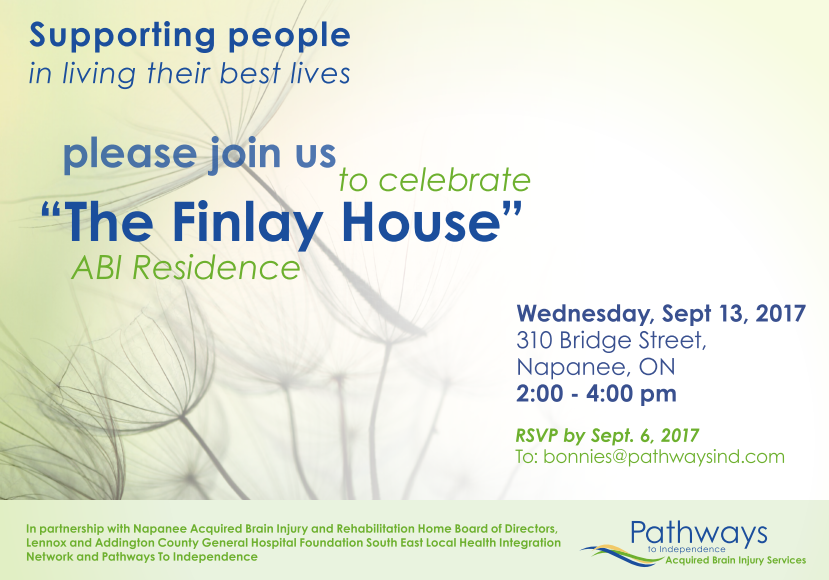 The article THE SKIER – – When love runs out of time by the late Randy Starkman ran in the Toronto Star, March 12th, 2011 and captivated the attention of many people. The article brought to light the debilitating Scott Finlay's Canadian Championship Downhill accident at Lake Louise February 24th, 1978. The ongoing work by Scott's father, Hugh Finlay, Jeff Armstrong and others in helping Scott is approaching 10 years and has finally become a reality.
"THE FINLAY HOUSE" Acquired Brain Injury Residence welcomed Scott to their newly renovated resident on April 10th, 2017.
Please spread the word of the official Opening of "The Finlay House" September 13th, 2017
2:00 – 4:00 pm, Napanee ON – RSVP by Sept. 6, 2017 – TO: bonnies@pathwaysind.com