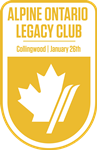 JANUARY 26TH: AOA/ACA LEGACY CLUB EVENT
Please join Alpine Canada Alpin and AOA at this joint AOA Legacy Club and ACA Podium Club Event to learn more about how these initiatives contribute to athlete success in high-performance programs in Ontario and across the country.
Date & Time: January 26th, 2019 at 7:00 pm
Where: Farrow Residence, Collingwood, Ontario
Hosted by: Alpine Ontario/Alpine Canada/Blake Farrow Project Management
Food and Drink: Catered Appetizers and Open Bar
Tickets: $150 per guest
APRIL 18TH: ONTARIO SKI RACING AWARDS (OSRA) GALA
Join us for a night of cheer and celebration to recognize the leaders of our sport, on and off the slopes!
Date & Time: Thursday, April 18 from 6:30-10:00pm
Location: The Steam Whistle Roundhouse, 255 Bremmer Blvd., Toronto (downtown)
Tickets: $75.00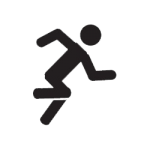 MAY 11-12TH: SOD MASS FITNESS TESTING
Location: York University Track & Field Centre
Time & schedule to follow late winter.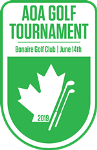 JUNE 14th: AOA GOLF TOURNAMENT
Join us for a fun, relaxing day in the country as we wrap up the 2018-19 season and kick off the summer season!
Time & Date: Friday, June 14th, 2019 at Bonaire Golf Course
Single Registration: $225.00
Foursome Registration: $850.00, select four tickets and enter Coupon Code "foursome2019" or contact breeves@alpineontario.ca for assistance.