Introducing the AOA Legends Journal
AOA is proud to offer its membership a new, fun idea showcasing Ontario Skiing Legends in a 5-minute journal format.
What is a 5 Minute Journal?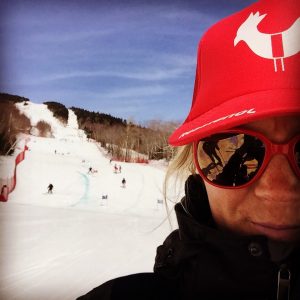 A 5 Minute Journal is a small book with daily entries and inspirational quotes that guide the writer through steps of positivity and overall wellbeing. The journal template allows our users to start their day with affirmations and daily objectives, and end their day with reflection and gratitude. Each calendar week will start with a photo of a legend and their personal quote of encouragement or general word of advice.
Why are we doing this?
It has been scientifically noted that those who journal and spend time reflecting daily, are generally happier and more optimistic individuals.
We at AOA are committed not only to creating world class athletes but also to developing well rounded people who will one day be leaders in their field.   We believe that the 5-Minute Journals will improve our members overall state of mind and have a positive impact throughout the many levels of this sport.
The book will provide AOA with the opportunity to showcase 40 pages of photos and quotes from individuals who have made significant contributions to the sport of Alpine Skiing in Ontario.  We would like to recognize these leaders and ensure that the next generation learns more about the history of this great sport in Ontario!
Click here to purchase your very own Legends Journal. All proceeds raised from the sales of our journals will go directly to our fundraising budget.