Job: AOA Marketing & Events Co-ordinator
June 13th, 2018 — We are getting a jump on next winter and starting our search for an intern, or recent Marketing or Media studies graduate to join the Alpine Ontario Marketing & Events Team. This is a very fun job for those who love the world of social media, and love to ski!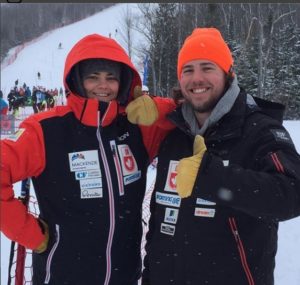 You will work hard making sure the AOA brand, and that of the AOA corporate partners, is blasted from the slopes of Ontario December to the end of March. You must be a skier (or snowboarder) who can confidently work on the side of Ontario's ski hills capturing video, photography and assisting with set up as required. While working hard, you get to have fun on social media (yes you'll get paid to go Instagram posts & film video!) You must be super energetic, outgoing, and enjoy meeting new people, including our amazing, active teenage ski racers and their families!
This is a seasonal, full time position that runs from December 1st through to the end of March.