Jonny Kellock – "All time" Chairlift
Authored by Jonny's good friends and fellow OST alumnus Morgan Megarry and Charlie McConville
If you had to make an "all-time" chairlift… Jonny Kellock would be on it.
In his three years on the Ontario Ski Team (OST), Jonny steered the ship. At a time when 10 teenagers were surrounded by distractions, other opportunities, or waning interest in putting in the work, Jonny was true north. Work hard, be humble, grind when it's time to grind, and send it when the time is right – that was Jonny.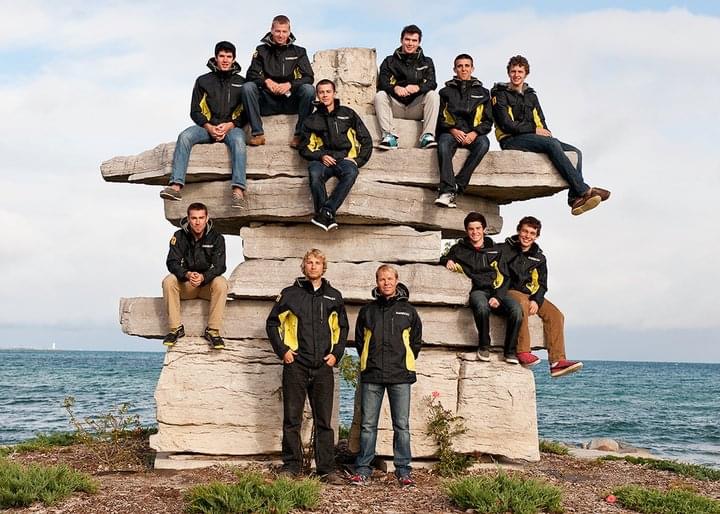 Ontario Ski Team 
Jonny's journey with Alpine Ontario began in the summer of 2009, in El Colorado, Chile. He joined the Southern Ontario Development Team for a training camp and was immediately loved by all (especially our girls' team… thanks Jonny). After long days of training, we found ourselves outside building backflip jumps until the sun went down. Jonny was the first guy to have a shovel in hand and first to test out the ramp.
Jonny quickly grew to become a leader on the OST, standing "6ft hot" as some would say, his maturity and big heart made him the perfect teammate. To top it off, he knew how to have fun, and my god was Jonny boy fun! During the OST days, Jonny could be found surfing in Fiji, skydiving in New Zealand, building backflip jumps in Austria, and cliff jumping in Oregon. If it sounded crazy fun, Jonny was first in line. All of this even before his NCAA days…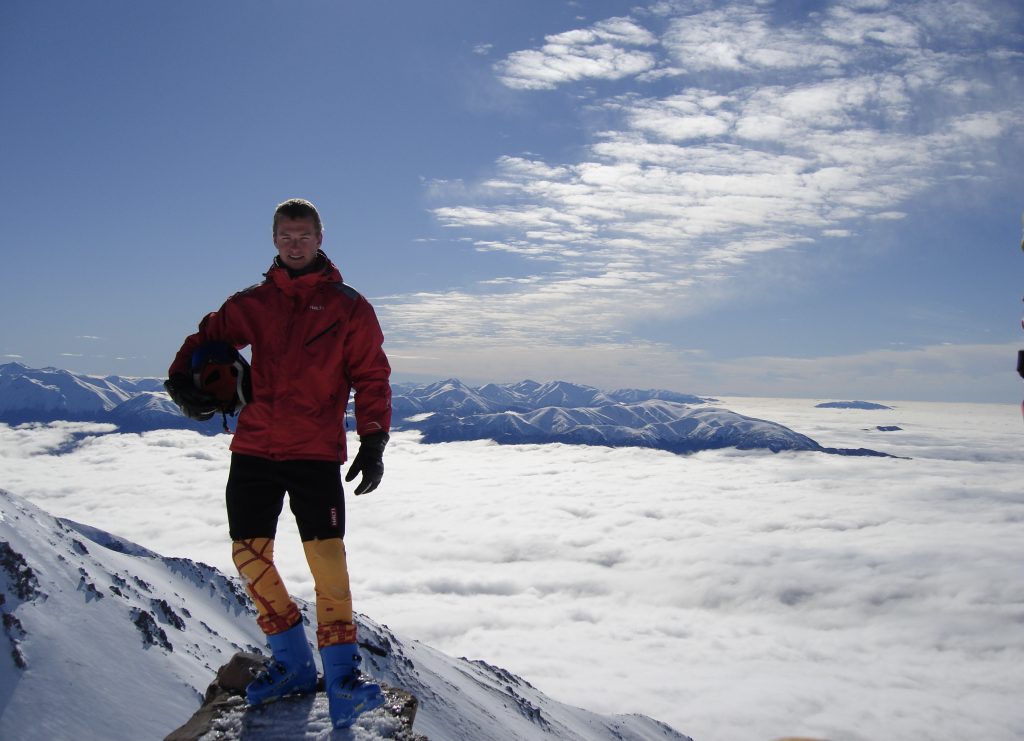 Jonny in New Zealand on his first camp with the Ontario Ski Team
Jonny also loved to "put the hammer down" on snow, which made him a constant contender. Despite logging some wild crashes (*cough* Aspen *cough*), he refused to hold back. He demonstrated pure passion for the sport. Even as a teenager, he took on a 'coach' persona, always quick to offer insightful feedback after a teammate's run. We never had a captain on the OST, but we certainly know who it would have been.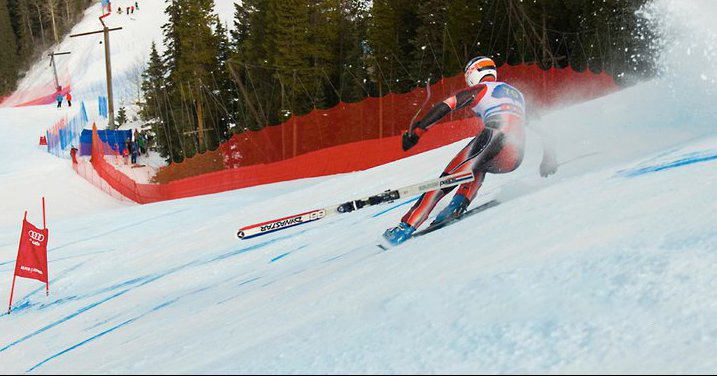 Jonny losing a shoe in Aspen
While Jonny played a significant role in the best years of our lives on the OST, we'd be remiss if we didn't recognize the other communities in which he had a similar influence. That was one of Jonny's gifts. Whatever the setting, he connected with people, made friends, and left an impact. With that in mind, we wanted to capture some of what he meant to others across his ski racing journey.
Jordan Scherer- Northwood School and Ontario Ski Team
"It was nothing short of a pleasure to ski with Jonny every day at Northwood. Everyone loved him, he was such a great presence. It was fun pushing each other on snow, while still being able to crack jokes along the way. I feel so fortunate to have shared so many special moments with Jonny during that time of our lives and continue onto the OST together. I think about him every day."
Brad Eades – Ontario Ski Team Coach
"It's hard to look back on my years working with the OST and not think of Jonny. Jonny was at the heart of our team. He was a leader in so many ways as well as a friend to all of us. He always knew how to include everyone, from the oldest to the youngest, including the coaching staff! He always showed up with heart and integrity leading with his tireless work ethic. One of Jonny's distinguishing traits was to meet every challenge head on and with a smile on his face.  Among the memories I will hold onto is Jonny's smirk! You could always tell when Jonny was pushing boundaries as he would light up with excitement grinning for what was to come!  Jonny will be remembered by all of us and he will forever be at the heart of this generation's OST's stories and memories."
Kyle Farrow – Plymouth State University and Ontario Ski Team
"Jonny had a huge impact at Plymouth when we both attended. He naturally gravitated to a leadership position with the team, whether it was organizing dryland, socials, and countless hours he volunteered to drive the team to carnivals. Some of my greatest memories with him were our "Date Nights", where we would cook food together while teammates would be tuning skis in our basement. Those nights we would blast music and drink way too much wine which ultimately lead to some memorable nights out. In our senior year, he was voted to be the captain of the ski team. Here he excelled, helping the younger teammates learn what it means to be a collegiate athlete, and, at times, how to be confident with girls. He was passionate about skiing and living life to the fullest while making sure to share those moments with his teammates and friends."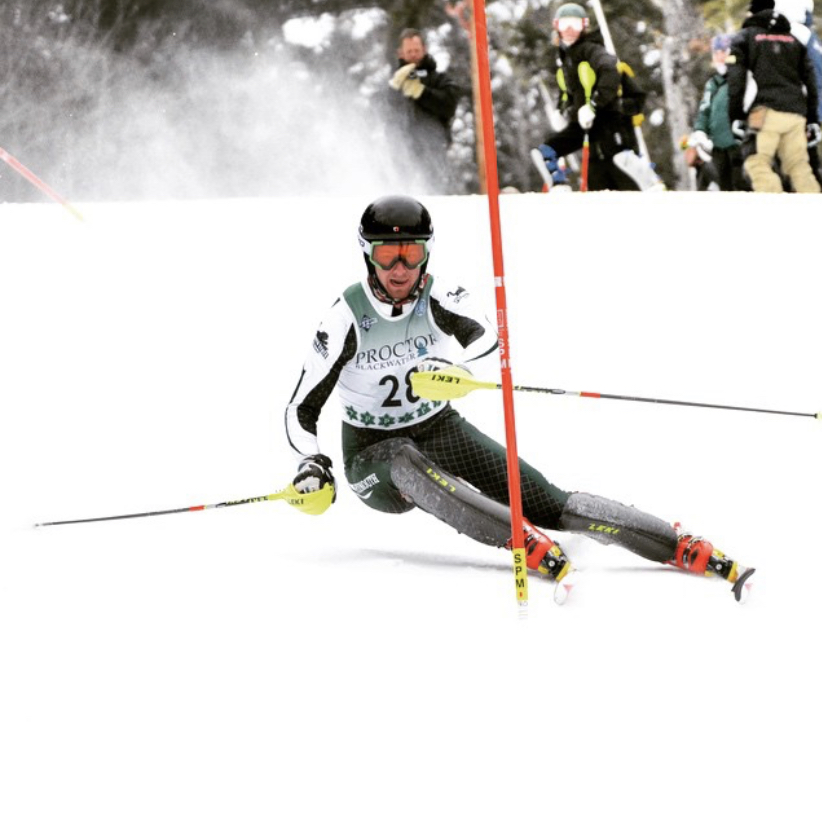 Jonny racing for Plymouth State University
Henry Yeigh – Whistler Mountain Ski Club Coach
"I'll never forget the day I met Jonny, we were in Vancouver running fitness assessments for our WMSC athletes. This 6 foot 2 athletic dude strolled into the gym wearing that camo AOA fitted hat, you know the one. Little did I know that an absolute gem of a human just walked into our lives. Jonny entrenched himself almost instantly among the WMSC group.
We all have so many incredible memories of Jonny, his time in Whistler was spent on skis (mostly pow skis), mountain bikes and golf courses, taking in life at his own pace. This summer I asked Jonny what his favourite memories were from his time at WMSC and he talked about his final camp with the club. For Jonny, this is where he wanted to be. He loved the camp lifestyle, living and breathing ski racing 24/7 with an incredible group of athletes and coaches. He felt he had finally found his spot, the younger ages taught him loads about being a coach but the higher performance programs were what made him tick. His last camp as a coach was his favorite camp as a coach. Although he was only here for a short time, he left an incredible impression on the club and community. Jonny boy, you'll never be forgotten, can't wait until we get to chill on a chairlift again!"
The passing of Jonny Kellock is a devastating loss to the sport of skiing. As a kid from the small hills of Holimont in Ellicottville, New York, Jonny grew to become a beloved athlete, coach, and friend across the global ski racing community. This community is now mourning the loss of our own. We, our coaches, and our athletes, should all aspire to approach life and sport a little more like Jonny.