Nominate a Legend
Nominate an Ontario Ski Racing Legend!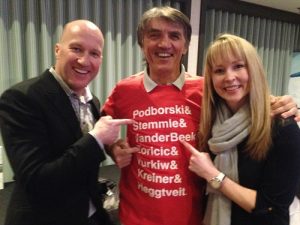 . 
You can submit names from any eras to communications@alpineontario.ca . They must be from a CAST team* and have skied with an Ontario Ski Club at some point during their career. 
*sorry the following past 'Legends' have already been profiled on our 2016 & 2017 T-shirts and will not be accepted: Steve Podborski, Karen Stemmle, Kelly VanderBeek, Nik Zoricic, Larisa Yurkiw, Kathy Kreiner, Anne Heggtveit
Tee's on sale this fall at the November 3-4-5 AOA Fall Summit & AGM in Toronto and also throughout the winter via the AOA Online Store.