LSDA Update: from Reindeers to FIS
AOA racers are actively participating in a variety of races which is great to see and read about. Thank you to the team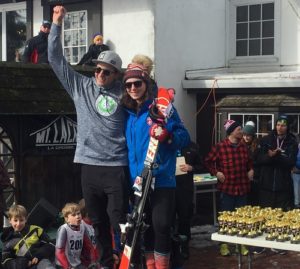 up north for keeping us informed!
FIS CIRCUIT :  
LSDA athletes have been actively taking part in the Mid AM FIS Series. Congratulations to all who participated and race on the famous ''Damnation'' at the FIS Mid AM tech Slalom race and USSA race in La Crosse, Wisconsin on February 24 and 25th. On the women's side, Thunder Bay athlete Sophie Anne Robinson managed to take the win on Saturday, but the hill got the better of her (see photo below) on Sunday. Sophie 1- Damnation 1. On the men's side, Micheal Ankeny and the Slalom Tokyo drift team competed and created quite a fun and productive atmosphere.  A.J. Ginnis and Micheal Ankeny  took on the win respectively on Saturday and Sunday.  Thunder Bay athlete Connor Chow gave a personal best performance by making the flip for the first time.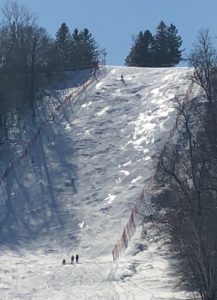 U16 USSA Scored (U16 and older) :
The athletes have been to two races in the region in February:
USSA Region 1 GS Qualifier  February 10-11,  in Giant Ridge, Minnesota
USSA Region  1 SL, February 24-15,  in La Crosse, Wisconsin.
On the women's side, Thunder Bay athlete Penny Robinson skied some fast runs  in GS, in Giant Ridge and finished 6th both days and in the Slalom in La Crosse, she managed respectively a  9th and 5th.  On the men's side,  athletes from Thunder Bay,  Connor Chow, Harrison Chow and Peter-Paul Robinson managed some top 30, in both GS and Slalom.
USSA Non scored (U14 and under) :
LSDA has had a busy schedule this February, starting with the annual Lydia Kutra Memorial GS Race and the Mount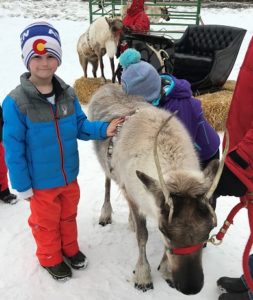 Baldy Slalom, at Mount Baldy, on the weekend of February 3rd and 4th. The race was preceded by the annual Northern Spirit Speed Camp on Friday the 2nd.
On the family day weekend, some athletes took some time to enjoy the fresh powder and snow that our region got, while some athletes from Norwest Alpine Club (NAC) travel to Sault-St Marie for the Mealy Classic, in Searchmont.  LSDA U16 athlete, Frances MacGregor won a Super G and took on a second place in Slalom at the Mealy Classic
In the same time, some junior athletes from Port Arthur Ski Club (PASC) and Thunder Bay Franco Alpine Ski Team (TBFAST) made the trip down to Afton Alps, Minnesota for the festivities of the Paul Augustine Jr Championships weekend. They have reindeer at the hill.
Activities in February ended  with the LSDA FUN DAY, with many young athletes from all clubs on February 25, at Mount Baldy.