ABOUT THE ONTARIO SKI TEAM
The Ontario Ski Team (OST) is one of the main properties of Alpine Ontario Alpin. Since its inception in 1977, the OST has been a leader in ski racing development in Ontario, Canada, and the world. Many graduates of the OST have continued to race and achieve international success as part of the Canadian Alpine Ski Team (CAST) and/or on the NCAA circuit at some of the most prestigious schools in the United States.
The Ontario Ski Team (OST) is a High-Performance Development Program designed to prepare Ontario's best Junior FIS ski racers with the broad range of skills and values needed to succeed on the international stage. The primary athletic goal of the team is to graduate athletes to the Canadian Ski Team, but many OST athletes have also gone on to successful NCAA racing careers. The OST strives to work with the whole athlete, creating an environment where athletes can develop their skills, athletic character, and passion for ski racing. The OST requires athletes to be fully committed to the program.
Congratulations to the following athletes selected to the 2018-19 Ontario Ski Team: (L to R below): Ashley Campbell/Georgian Peaks Club, Aaron Puskas/Norwesters Alpine Ski Club, Brianna Macdonald/Osler Bluff Ski Club, Sam Duff/Calabogie Peaks Racing Club, Emma Williamson/Alpine Ski Club  and Britton Quirk/Camp Fortune Ski Club.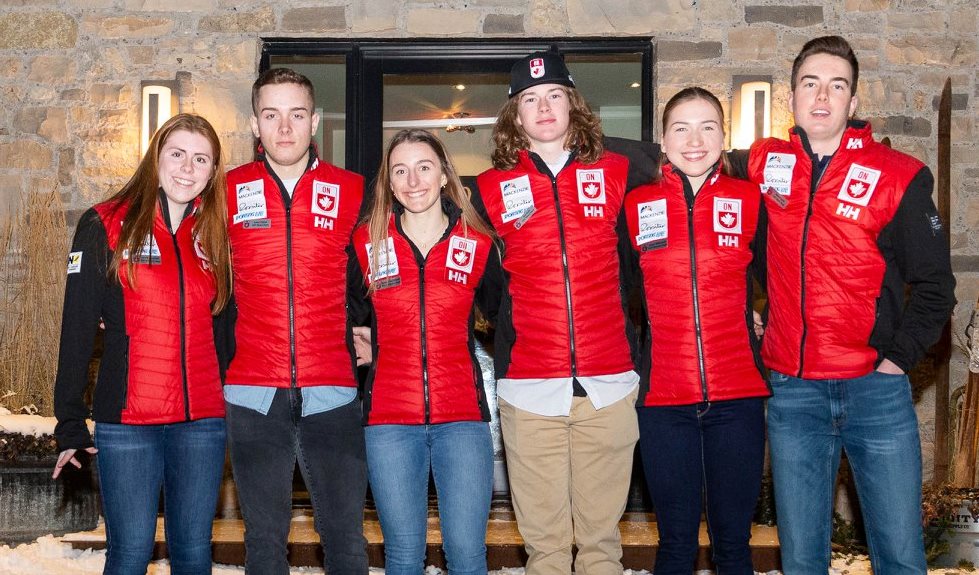 WOMEN'S OST 
Brianna Macdonald, Osler Bluff
05/07/1999 – 2nd year on the team.
Emma Williamson, Alpine Ski Club
27/06/2001 – 1st year on the team.
Ashley Campbell, Georgian Peaks
19/11/2002 – 1st year on the team.
MEN'S ONTARIO SKI TEAM
Sam Duff, Calabogie Peaks
10/06/2000 – 2nd year on the team.
Britton Quirk, Camp Fortune
27/03/2000 – 1st year on the team.
Aaron Puskas – Nor'Westers (LSDAlpine)
11/10/2001 – 1st year on the team.
COACHING STAFF 
The OST is lead by Kip Harrington as the Head Coach and Program Director. Kip is a Performance Level (PL) Certified coach and Level 3 CSIA with experience coaching at the NOR AM, Europa Cup and World Cup level.  He previously ran the OST from 2000 to 2007 after which time he moved to the Canadian Alpine Ski Team for eight years and then to the British Ski Academy for two years. Kip lives in Sault Ste. Marie. kipharrington@alpineontario.ca
---
Katie Twible leads the Women's Team and is Development Level (DL) Certified Coach and Level 3 USSA Trained Coach. This is Katie's 2nd year running the Women's Team. Katie is originally from Breckenridge, Colorado and raced on the US Development Team and later with the University of Colorado where she was the captain of the NCAA Champion team while she earned a degree in Psychology. Katie lives in Collingwood. katetwible@alpineontario.ca
---
Cam Mckenzie leads the Men's Team and is a Development Level (DL) trained coach with over a decade of experience coaching at the club, regional and PSO level. He has spent the past four seasons coaching the Ontario Ski Team, this is his second year as the Men's Head Coach. Cam lives in Collingwood. cmckenzie@alpineontario.ca
---
OST SUPPORT STAFF
Melissa Lacroix,
Sports Physiologist
Canadian Sport Institute of Ontario
Melissa works with the U19 High-Performance Program and Ontario Ski Team athletes at the CSIO. She holds a BSc. degree in Athletic Therapy and a MSc in Exercise Science from Mercyhurst University. During her time at Mercyhurst University, she also played on the women's ice hockey team.
Prior to joining the CSIO team, Melissa worked as a sport physiologist and lab manager for 6 years at the Canadian Sport Institute Pacific. Through her role at CSI Pacific, she has worked predominantly as the lead physiologist and innovation & research lead for Wheelchair Rugby Canada. She has also provided physiological testing support for numerous provincial and national Olympic and Paralympic athletes along with strength and conditioning support for Softball Canada for the past two years.
---
Dana Sinclair,
Sports Psychologist
Human Performance International 
Dr. Sinclair works with the U19 High-Performance Program and Ontario Ski Team athletes. She is a world-renowned sports psychologist AOA is extremely lucky to work with. Her credentials include Ph.D. (Ott.), Ph.D. (Cantab.), R. Psych., C. Psych. Partner and Performance Psychologist. James Sleeth M.A. (Miami) Partner and Managing Director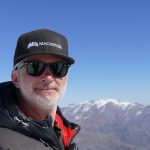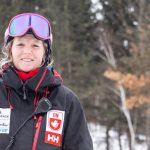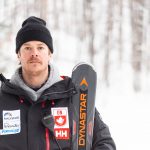 CONDITIONING PROGRAMS
CSIO Toronto (Canadian Sports Institute of Ontario – Toronto) provides the Ontario Ski Team with physical testing, injury prevention screening, physical conditioning program design and sports science support. The CSIO supports multiple Olympic and Development level athletes and sports. Learn more here: www.csiontario.ca.
The OST comes together for conditioning camps, and coaches are in regular contact with our athletes to implement and monitor programs. The goal of our conditioning program is to reach elite fitness levels, including a focus on injury prevention and the general health of our athletes.
Key Conditioning dates at the Canadian Sport Institute of Ontario (CSIO) to include: Testing, program design, sport psychology, nutrition and injury prevention: April 27-28 / June 8-9 / July 27-28 / September 14-15 / October 11
ON SNOW PREPARATION:

Our preparation plan involves over 50 training days at 5 excellent venues with a focus on skill development, technical training and speed training for those that race all disciplines.
Snow Camp Dates and locations:
May 11-19: Mammoth Mountain, California
June 26 – July 6: Wittenburg Germany
August 13 – 28: El Colorado, Chile
October 12-26: Wittenburg Germany, Hintertux Austria
November 14 – 28: Western Canada, or Colorado
COMPETITION
The primary performance objectives for this level are the success at the Nor-Am level and qualification for the World Junior Championships. This will also involve developing competitive skills, building confidence, and improving rankings at regional FIS races in Canada and the US, possibly Europe. Goals and race calendar will be tailored to the success and development needs of the team and individual athletes, and to support school demands.