ABOUT THE ONTARIO PARA ALPINE SKI TEAM (OPAST)
The Ontario Para-Alpine Ski Team's goal is to Educate, Promote and Train Disabled ski racing in  Ontario, Canada. As members of AOA these athletes train and compete together to promote para-alpine ski racing locally, provincially, nationally & internationally.
The CSIO Toronto (Canadian Sports Institute of Ontario – Toronto) provides the Ontario Para Alpine Ski Team with spring and fall physical testing, injury prevention screening, physical conditioning program design and sports science support. The CSIO supports multiple Olympic and Development level athletes and sports. Learn more here: www.csiontario.ca.
Members of the OPAST will allow follow individual fitness plans in their hometowns and at their member ski clubs.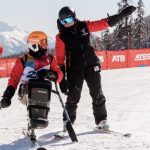 2019-20 ONTARIO PARA ALPINE SKI TEAM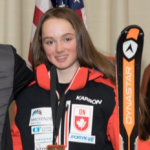 Sarah Gillies,
Mansfield Club
NextGEN Canadian Alpine Ski Team
Sarah Gillies joins the Canadian Para-Alpine Ski Team's NextGen group for the 2019-20 season after notching podium performances at the 2019 Canadian and U.S. national championships in Winter Park, Colorado, in March. Born with fibular hemimelia, Sarah became a lower right leg amputee at the age of seven months. A multisport athlete, Sarah has demonstrated her athleticism in para-alpine ski racing, capturing Canada Games medals to go along with her national championship podiums. Learn more here>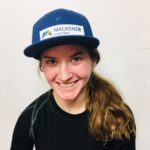 Alexandra Marta
Camp Fortune Ski Club
OPAST
This is Alex's 5th year on the team. She is from Ottawa and before joining the Para Ontario Team Alex was in a Learn-to-race program at Edelweiss as part of the Canadian Association for Disabled Skiers. Once she joined the Ontario team she moved to the U16 Camp Fortune Ski Club program. Alex is currently training with the National Sports Center for the Disabled in Winter Park Colorado.
2019-20 OPAST COACHING STAFF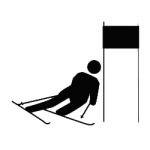 Gwen Binsfeld, OPAST Head Coach & Program Director
Gwen is an Entry Level (EL) Para Trained Coach
As program director Gwen has focused on developing the provincial program to include more athletes at various levels, with an emphasis on fun and fitness for all. Successful recruitment of new athletes and coaches has helped the team progress. The addition of a development team has been another great addition to the program that has been introduced in recent years. Please contact Gwen at gwen.binsfeld@gmail.com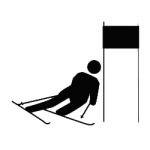 Sandy Nattress,
Assistant Head Coach
Sandy is a Performance Level (PL) Certified Coach and a Coach evaluator, Learning Facilitator, as well as a trained NCCP Master Coach Developer, and a FIS level 3 official. He most recently earned his CADS level2 certification.
Sandy grew up ski racing at Horseshoe Valley outside of Barrie and has coached and taught skiing all over the country from U12 to Masters. Sandy has also managed and developed programs at Craigleith, Devils Glen and Kelly Vanderbeek Racing and continues to coach, and to mentor coaches. Sandy has been involved coaching the OPAST for the past two years.