#SheCanCoach Campaign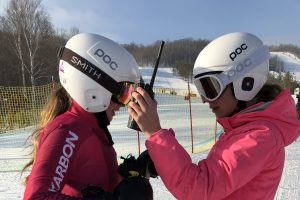 AOA is looking to get its coaches and clubs signed up as SUPPORTERS of the #SheCanCoach campaign launched February 1st by the Ontario Coaching Association. This campaign aims to fight idea that women can't coach. Only 30% of all coaches in Ontario are women, according to the Coaches Association of Ontario. The CAO goes on to say that balanced representation of women and men in coaching positions can help keep kids in sport.  (Coach.ca)
From CBC News...The campaign is a part of the larger Changing the Game – Changing the Conversation program, which launched last March and aims to break the barriers that keep women from becoming coaches.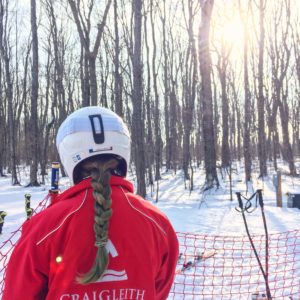 Female coaches help keep kids playing
According to Susan Kitchen, the executive director of the Coaches Association of Ontario, women often don't think they have enough experience or knowledge about sports to become a coach, even though the benefits of having women in coaching positions are numerous.
"When there's both men and women on the coaching roster, sport is just that much better," says Kitchen. "There's just a more organized approach, there's a balance, I think there's adequate role models to keep girls and boys involved in sport."
"Having women involved keeps kids playing," says Danielle Emmons, the community program assistant at the Coaches Association of Ontario.
They hope the #SheCanCoach campaign also encourages men to become involved in the conversation about the benefit of women on the coaching staff.
"It's about creating a balance so that kids can see that both men and women can be in coaching roles and that women can do it too," Emmons says.
---
As an official supporter your club will participate in the following:
1. Use the #SheCanCoach hashtag to share stories, achievements, and encouragement for female coaches. The website includes links to a few great videos to share out on your social media platforms.
2. Join the #SheCanCoach supporters email list to stay up to date on actions, events, programs, and achievements of women coaches.
3. And when you're ready to really dive in – Get Involved as a Mentor or a Coach.
Learn more about #SheCanCoach here>
AOA is gearing up for it's first ever all girls Camp, now open from U12-U16 girls and to support this campaign will use the hashtag #SheCanCoach and share images and stories with the CAO to use to promote girls & women in sport.
Learn more & sign up for the Feb. 26th camp at Georgian Peaks here.