Support the NextGEN of Racers!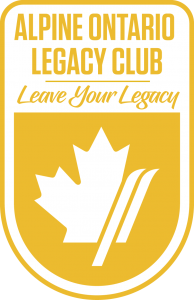 Wow! What a fantastic start to the 2019 race season here in Ontario! The Raymond James Ladies Nor Am Series still has everybody buzzing.  Georgian Peaks, Alpine and Osler gave the event a seamless transition from one discipline to the next and the phenomenal job they did gathering volunteers, prepping the runs and running the races has garnered praise throughout Ontario and the NOR-AM circuit.  The snow conditions could not have been better!
Next up on the horizon is the Audi FIS World Cup Ski Cross on January 25th and 26th at Blue Mountain!  The event will be followed by THE Après of the winter that is being co-hosted by Alpine Ontario and Alpine Canada.  The evening is in support of the AOA Legacy Club and ACA Podium Club.
You will get a chance to meet three of Canada's SX Gold Medalists Kelsey Serwa, Marielle Thompson and Brady Leman, plus their teammates Chris Del Bosco, Kevin MacDonald, India Sherret and Kevin Drury. As well as Ontario Ski Team members Ashley Campbell, Brianna MacDonald, Emma Williamson, Aaron Puskas, Britton Quirk, Sam Duff and OST and CAST alumni including Kelly Vanderbeek and Graydon Oldfield.
Vania Grandi, President and CEO of Alpine Canada and Scott Barrett, Executive Director of Alpine Ontario will kick off the event with some brief remarks about the benefits of being a Podium Club and/or Legacy Club member.  There will be a live auction emceed by CAST Alumni Graydon Oldfield where you can bid on a chance to sail with seven friends or colleagues on a Volvo Ocean Race Yacht with Atlas Ocean Racing and Helly Hansen.  The day of sailing leaves from the Royal Canadian Yacht Club in Toronto and is a truly amazing experience.  If a warm weather trip peaks your interest you bid on a chance for a one week condo rental by Vivi Resorts in Mexico. Donated by Vivo Resorts and CAST Alumni Cary Mullen.
All funds raised during the evening will go directly to athlete development programs and create a legacy for the next generation of athletes.
Après Details
Date and time: January 26th, 2019 at 7:00pm
Location: The home of Blake and Marina Farrow – Google Map Link
Ticket Cost: $150.00 ($100 tax receipt issued by Alpine Canada)
To purchase tickets attendees can go to www.alpineontario.ca and select the 'Shop' tab and select the Legacy Club Event or click here
We look forward to seeing you on January 26th!
Thank you for your support!
Bill Reeves
Manager, Partnerships and Events
Alpine Ontario Alpin
breeves@alpineontario.ca