Whistler Cup Day 4: Team Ontario wins U14 Nations Cup!
The 2016-17 Race season came to a close Sunday as the sun finally came out over Whistler – if only to say goodbye to so many Ontario athletes who made the trip west. The U16's participated in the final Team Event, results here>>
Team Ontario won the U14 Nations Cup. Tessa Foote/Devil's Glen won the overall U14 title (crowned the Nancy Greene Award). Please visit AOA's Facebook page for photos posted as we receive them.
Top 20 Ladies GS – Ontario girls take Silver, 9th, 17th & 18th spot.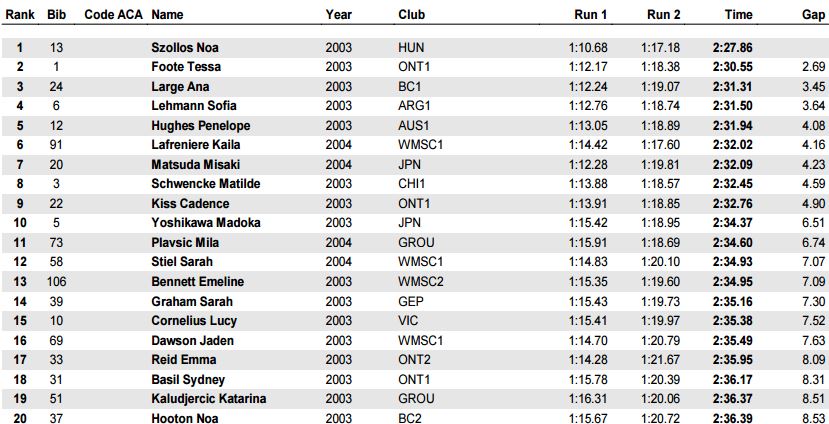 Top 18 Men's SL – Ontario boys put 4 in the top 10 in 5th, 6th, 7th & 9th spot as well as 14th & 16th spot.