WHAT IS AOA & WHAT DOES IT DO?
Alpine Ontario Alpin (AOA) is a not-for-profit provincial sport organization responsible for compliance and regulations in alpine ski racing, para-alpine racing, and ski cross racing. Alpine Ontario Alpin (AOA) has over 30,000 members and 40 member ski clubs, which include athletes, parents, coaches, volunteers, officials, and corporate partners. AOA raises money through sponsorship, government funding, donations, and membership fees. These monies are used to develop the following:
Sport branding and promotion.
Hosting of hundreds of races across the four Ontario Divisions:  National Capital Division (NCD), Lake Superior Division (LSDA), Northern Ontario Division (NOD) and Southern Ontario Division (SOD) 
Organizing skills camps for all racers between the ages of 8 to 16.
Managing the U16 High-Performance Program (U16HPP).
Managing the Ontario Ski Team (OST) and the Southern Ontario Division Ski Team (SODST).*
Overseeing the organization of the Entry & Development Level Coaches Courses as provided by Alpine Canada Alpin.
Hosting an annual fall coaching conference and a wrap- up spring coaches meetings.
Athlete safety through policies and procedures, rules and regulations as stipulated by our governing bodies of Alpine Canada Alpin and FIS.
AOA headquarters are based in Collingwood with eight full-time office staff dedicated to operations, administration, communications, and athletic and technical development, as well as a staff of highly qualified coaches operating the Ontario Ski Team.  The organization as a whole is governed by an elected independent Board of Directors.
*as per the AOA/ SOD management services agreement
Alpine Ontario Membership Benefits:
Athlete Development through program design, race series, and pathways.
Race Support through the Officials Program design, certification.
Communications via the website, social media, newsletters, and meetings.
Coaching and Education pathways, certification.
Officials Training.
Coordinating bursaries and grants.
Insurance programs to cover skier and the sport insurance as a whole.
Member Benefits & Discounts including the 10% Sporting Life discount card.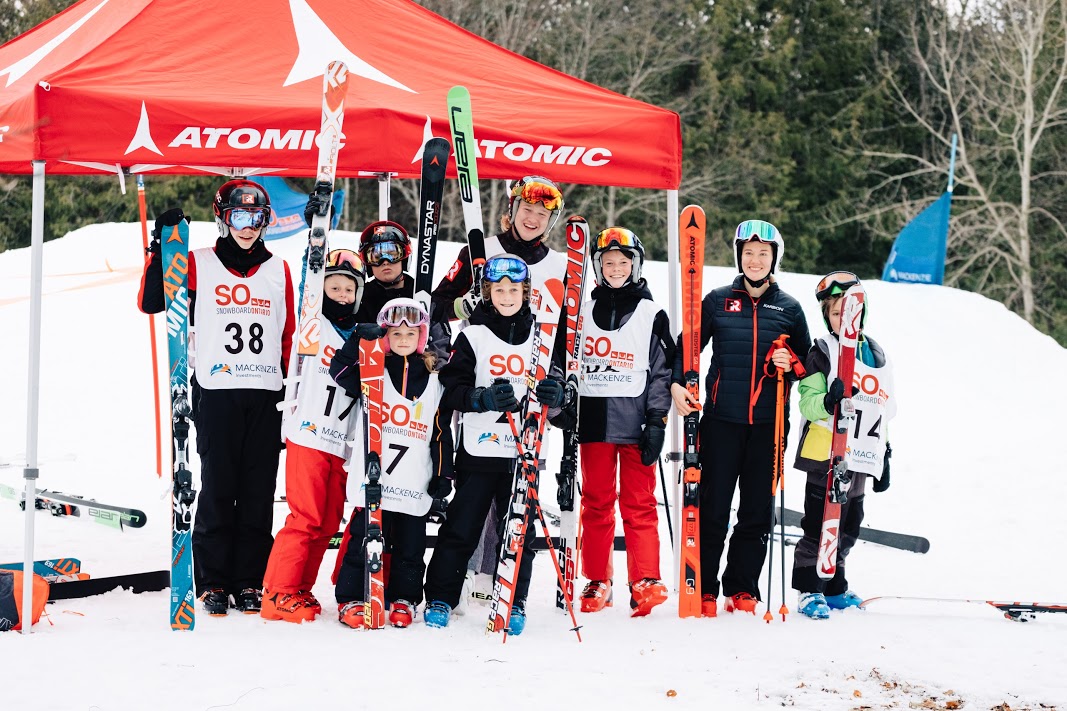 We strive for excellence, passion and inclusiveness amongst our athletes, coaches and volunteers.
Vision Statement
Recognized as a world class organization and the provincial leader in Canada in alpine and para alpine skiing
---
Mission Statement
To provide leadership and structure for high quality, sustainable and affordable programming, and communicate the competitive, recreational and lifestyle benefits of ski racing to the community.
---
Core Values
Excellence, Passion, Competition, Fun, Safety, Sportsmanship & Fair Play, and Personal Development.
---
ANNUAL REPORTS*
Please learn more about AOA by downloading the Annual Report and/or Strategic Plan.
*The AOA year end is May 30th with audited financial statements added to the Annual Report after the fall Annual General Meeting.
---
STRATEGIC PLAN