Please scroll down to the very bottom of this page as there is a lot of information on this page including Continuing Education, NCCP information, Coach Developer Training, Coach Screening, Quest for Gold Bursary and the ACA Top 10 Coach Program.
I WANT TO BE A COACH!
The first step in becoming a ski coach is to take the Entry Level Coaching Course (formerly Level I CSCF). Before starting down this path we encourage skiers to become familiar with the related documents here, including:
---
ENTRY LEVEL (EL) COACHING COURSES 
Due to the challenges presented by the ongoing pandemic AOA has adjusted the registration process for coach education courses at this time. AOA will be working with clubs on an individual basis to offer Entry Level and Development Level Courses that comply with Return to Learn risk management requirements as per AOA/ACA and local health units.
We strongly encourage clubs who have a demand for licensed coaches to utilize the ACA Coach In Training program linked here –  https://ltad.alpinecanada.org/uploads/documents/CIT_graphic_en.pdf
The Entry Level Coaching Course is separated into 3 parts which must all be completed to achieve Alpine Ski Coach Trained Status and can be completed in any order –
A) Entry Level Coach Course – E-Learning Module  – Planning a Practice – $80 plus tax – 3.5 hours
B) Entry Level Coach Course – E-Learning Module – Making Ethical Decisions – $80 plus tax – 3.5 hours
Link to schedule and registration for Part A/B Only –  Registration for ACA Canadian Ski Coaches 2020-2021 – available as of Tuesday Dec 8 2020
C) Entry Level Coach Course – On Snow Module – 2 Days – 6hrs/day – $252 plus tax (does NOT include cost of lift tickets if required) – registration link provided to coach candidates by home club when on snow module is confirmed  – there are currently no on-snow modules available due to limitations by public health units and resort capacities. We hope to offer this part of the EL course soon!
Please note You must be 16 years of age on the first day of the course. No exceptions. 
Please note Canadian Ski Coaches mandates that coaches participating in the courses must wear helmets.
---
AOA Development Level (DL) & Performance Level (PL) Coaching Courses
The schedule will be posted in late January 2021.
If you have any questions regarding any of the coaching courses listed above please contact Sarah Edwards sedwards@alpineontario.ca
---
CONTINUING EDUCATION FOR COACHES
ACA Coach Education requires that coaches who are actively coaching in the current season to complete annual professional development activities in order to be "Licensed". Click here to read the ACA Coach Licensing Policy.
The annual cycle is August 1 to July 31, credits earned between February 1 and July 31 apply to both the current cycle and the next cycle. Providing an 18-month window in which to accumulate licensing credits for any given annual period. It is the coach's responsibility to complete licensing requirements.
Ongoing requirements vary based on accreditation:
Entry Level Trained – 2 continuing education credits & 1 risk management credit
Any other accreditation status – 4 continuing education credits & 1 risk management credit
Credits are achieved by completing:
Any certification or professional development events run by ACA Coach Education including any of the online modules.
Approved ongoing education activities offered by other agencies including clubs, PTSOs, CSIA, NCCP, other sports with relevance to skiing or other non-sport organizations.
Risk Management credit hours must be ski coaching specific and be at least one hour in duration
ATTENTION LEVEL 3 CSCF COACHES 
Alpine Canada Alpin (ACA), in partnership with the Coaching Association of Canada (CAC), will be transferring all Certified Level 3 coaches to Certified Performance Level (PL) Coach status by December 31, 2017. As part of this transfer, the following requirements must be met by all coaches to maintain their PL Certified status:
Within two years (by December 31, 2019) coaches must:
Complete Make Ethical Decisions (MED) training and complete the online evaluation;
Complete one of the two competition development modules and the accompanying online evaluation:

Leading Drug-Free Sport
Managing Conflict

Accumulate 30 Professional Development points (NCCP) on a 5-year cycle, which can be attained through the accumulation of;

1 Risk Management Credit each year required by Alpine Canada Alpin Coach Education
4 Professional Development credits each year required by Alpine Canada Alpin Coach Education

Complete licensing requirements as per Alpine Canada Alpin
** Note:
Level 3 Certified equates to an individual who has completed Level 3 Theory, Level 3 Practical, and Level 3 Technical components. Coaches who are missing any of the components are not eligible for transfer to Performance Level Certified; they will remain at their current level at Performance Level In-Training (on their NCCP profile) and will need to complete the new pathway components and evaluations to become PL Certified.
COACH DEVELOPER TRAINING:
Core Training: Provides Coach Developers with the skills to perform their role. For a calendar of upcoming training opportunities, please click here.
Content-specific Training (sport or multi-sport): This includes micro facilitation and/or micro evaluation which give Coach Developers an opportunity to practise delivery with their peers.
Co-delivery: This is a chance for the new Coach Developer to practise with real coaches alongside an experienced Coach Developer.
Evaluation: Evaluation confirms that the Coach Developer is capable of certain abilities which are deemed necessary in the training of coaches.
To qualify for selection as a Coach Developer, an individual must have successfully completed the online evaluation of Make Ethical Decisions AND successfully demonstrated his or her competency by completing the relevant role-specific pathway.

Current coach developers, please review your records in the www.canskicoach.org database and your NCCP Locker, www.coach.ca, and advise us if you have completed the following:
NCCP Multi Sports Module – Make Ethical Decisions (MED) and on line evaluation.
Complete NCCP LF core training
Complete NCCP CE core training
Complete sport specific training – dates to be announced Fall 2017

Sport specific CE training will occur online and will be announced formally next month
Sport specific LF training dates will be announced next month
Please report your training record using this Google form (https://goo.gl/forms/Uya87zu8uvYM4tcr2).
We will not accept an email with your training history; please use the Google form link to report your training, facilitation and evaluation history. 
Coaches interested in becoming candidates can find more detailed information underneath "look for jobs" at  www.canskicoach.org.
ACA's TOP 10 PROGRAM
The Alpine Canada Alpin is currently seeking coaches for its Top 10 Coach program. This program is designed to provide career coaches with opportunities to further their careers as professional coaches by working alongside World Cup legends who will provide expertise and mentorship.
COACH SCREENING & INSURANCE
Alpine Ontario and AOA ski clubs mandate that their coaches are current members of the CSCF/CSIA. Please note if you are a PRIVATE coaches and NOT affiliated with an AOA recognized club, then you are NOT covered by the Canadian Ski Association (ACA) third party liability insurance coverage OR the CSIA/CSCF third party liability insurance coverage policies.
For more information please review the following policy documents:
NCCP COACHING MODULES
The National Coaching Certification Program (NCCP), launched in 1974 and delivered in partnership with the government of Canada, provincial/territorial governments, and national/provincial/territorial sport organizations, gives coaches the confidence to succeed.
When you take an NCCP workshop, you'll not only gain sport-specific technical abilities, but also leadership and decision-making skills. NCCP training will open doors to new opportunities in coaching and in life.
Need to complete some of the multi-sport modules including Making Ethical Decisions to reach the next level of certification? The NCCP runs several multi-sport modules each month during different days of the week. All Canadian ski coaches associated with Alpine Canada are required to complete the NCCP Multi-sport Module, Making Ethical Decisions. Learn more on the NCCP Workshop Calendar.
You can also contact your NCCP PTSO representatives for more information: http://www.coach.ca/-p140497
NCCP-INSPIRED COACHING TIPS PRESENTED BY TEAMSNAP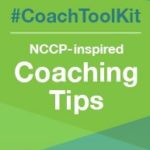 Dive into the bi-monthly NCCP-inspired advice on everything from practice planning to resistance training. You'll find plenty of practical information to support your athletes better. #CoachToolKit 
FUNDING FOR YOUR COACHES COURSES – QUEST FOR GOLD
The Coaches Association of Ontario (CAO) has a program – Quest for Gold – to help coaches receive up to 60% of your course fees back.
How Much Will I Receive?
Up to a maximum of $300 per individual in the fiscal year (April 1, 2018-March 31, 2019) will be available to cover up to 60% of course registration fees (workshop training) and up to 70% for completion of certification process (portfolio + evaluation).
Are you applying for taking a workshop only?
Or are you applying for a bursary to cover the evaluation process as well?
EVALUATION APPLICATION – 70%
Am I Eligible?
Bursaries can only be applied to individual coaches:
coaching of a QfG eligible sport
a resident of Ontario
working directly with Ontario competitive athletes preparing them for regional, provincial, national and international competition
who complete NCCP training in Competition or Instruction Stream
who paid the fees them self.